Submitted by The Crisis Clinic
Joyce Neas has been named Executive Director at The Crisis Clinic of Thurston and Mason Counties. Joyce previously served as the Executive Director of the Briggs Community YMCA, and has been involved in non-profit management for over twenty years.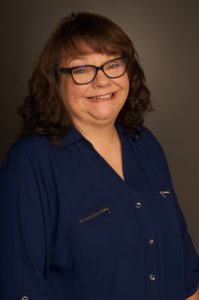 "Joyce brings many talents and will guide our operation towards the future" Crisis Clinic Board President CB Bowers said in making the announcement.
Joyce will oversee operations for the organization and the crisis line. The lines are available 24/7, 365 days a year to callers in Thurston and Mason Counties. The phone lines are handled by skilled volunteers who undergo 60 hours of crisis intervention training.
Joyce noted the increasing demand for the services of the Crisis Clinic saying, "In this time it is so important to make the community aware that we are here to help, and that we have the trained volunteers to deal with their challenges"
The heart of the Clinic's services is the Crisis Line, providing crisis intervention, resources, and referrals. All calls are confidential, anonymous, and nonjudgmental. Crisis Line:  360-586-2800