Nickhole Arcade, artist extraordinaire, operates a community-centered space where wonders happen every day. She and her partner, Brian Gallucci, own and manage Ranga House. Since January, the business has been open to our community to create art and have fun together. And, it is much more than that. You will find classes and opportunities for personal growth. You can receive Reiki treatments or get a tattoo in a private studio. Those are just a few of the activities that happen there.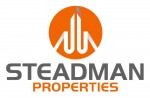 Ranga House emerged from a conversation between Nickhole and Brian that led to an art party at their home. The space was inadequate for all the people and materials, and they wanted to open it up to everyone. Their search for a locale led to the long-standing, familiar brick building on Capitol Way close to the intersection of Linwood Avenue.
The fabric of Ranga House includes Nickhole and Brian's love of sharing art, their joint path of practicing Gung Fu and Nickhole's 17-year career as a tattoo artist. Their compassion for each other, the environment and the world is apparent in all they do. Spending time at Ranga House allows you to explore the layers.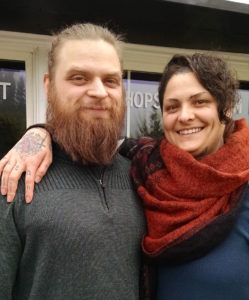 Another thread of Ranga House is Nickhole's healing journey after a serious car accident that later resulted in paralysis of the upper right side of her body. Unable to use her right hand, she lost her job. Inaccurate medical diagnoses led her to seeking other treatments. She believed impinged nerves in her neck were the source of the issue. During her healing process, Nickhole trained her left hand for doing art. Amazingly, over time she has regained nearly all movement. Nickhole now prefers to do her tattoo art with her left hand, perhaps because it is more closely connected to the right side of the brain known for being artistic and intuitive.
Nickhole is also a Level 4 Reiki Master. Reiki is a Japanese technique for stress reduction, relaxation and healing. The word comes from "rei" meaning "universal life" and "ki" which is "life force energy." It is a non-invasive treatment that many have found to be helpful.
On the first Friday evening of every month, Ranga House hosts an Art Party. October's event highlighted owls. Olympia newcomers Sarah, Michael and Max Gaden showed up for a creative evening of crafting. "I'm so happy we moved here," she said, appreciating the sense of community and bonus of low cost (free!) entertainment. Participants could paint rocks to look like owls, make 3-dimensional pieces with feathers and pinecones or dissect owl pellets.
Not familiar with owl pellets? They are regurgitated sacs of indigestible materials that were left in the owl's gizzard. Adventurous scientists can find teeth, claws and bones. It is fascinatingly gross and of interest to all ages. One intrepid visitor that evening found three skulls in one pellet. Visit the Ranga House website to find out about future events. The events are no cost and all ages are welcome. It is a good idea to RSVP, however, if you plan to attend.
Each quarter Ranga House opens its doors for a Repair Café.  In the spirit of recycling, repairing and reusing, you can bring in items in need of repair and learn how to fix them. You can sign up online.
Nickhole believes intensely in the dignity of every person. She cultivates her compassion through her art and meditation. Her personal mission is to "erase hate." To that end she donates her time and talent to remove or redo gang tattoos of incarcerated people. Such body markings can be on the hands, face, arms, back – anywhere on the body. Often gang tattoos are first inked when a person is only nine or ten years old. Currently she is erasing 100 swastikas from one person. All her tattoo appointments include Reiki treatment.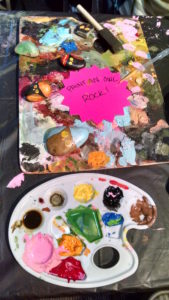 As a non-tattooed person, I inquired about the proper etiquette when I spot a tattoo that I would like to know about. In the same way that you would not rub a pregnant woman's belly without her consent, you do not rudely interject yourself into another's personal space. You can, however, politely inquire if it is OK to ask about a tattoo that you noticed. Maybe the person will be delighted to tell you the story. Maybe not. Nickhole told me that each of her own tattoos has a story.
It took me a little time to understand the many, varied activities that happen at Ranga House. It was amazing to realize the monthly art parties are free and a wonderful place for families and anyone looking for a creative evening. Check out the Ranga House website for other activities and a gallery of art to purchase. You can support The Ranga House by becoming a patron. You will be supporting the artists and arts at Ranga House and get in on events, drawings, art and more. However, you do not have to be a patron to attend events, take classes or help spread the word. Ranga is a feeling. "Everything is RANGA," noted Nickhole. Give yourself the gift of artful living.