Miles Cannon brings a unique perspective to the position of quarterback.
Before he became the Tenino Beavers starting QB last year, Cannon was a running back. Having the perspective of a running back makes him a natural double threat – a runner and a thrower.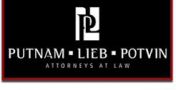 And, at a slight 5-foot-7, it's a good thing Cannon can scramble out of trouble.
"He's a Russell Wilson type," Tenino coach Cary Nagel said.
When his receivers are covered and the pocket breaks down, Cannon goes with option B.  "I run the ball a lot," Cannon said. His experience as a running back gives him the tuck-and-run mindset. "It helps me find holes and make the right cuts."
But Cannon's objective is always to throw the ball first, not run it. And Cannon really does have a cannon for an arm.
"He's a shorter quarterback, but he's got good arm strength," Nagel said. "He sees the field pretty well. He's kind of a quiet leader. He's got really good instincts."
In the first game of the season, Cannon let loose for a 30-yard touchdown, finding his favorite target, Jace Griffis. Nagel considers Griffis one of the best receivers in the league.
"Every team we've played so far –  I haven't seen a wide receiver as talented as he is," Nagel said. "Now, it's our job to try and get him the ball as much as possible. Sometimes it works out, sometimes it doesn't, but he's a gifted player."
Griffis is the total package. He runs perfect get-open routes, has good speed and has strong ball-snagging hands.
"He knows how to make himself open," said Nagel, who is in his first year as head coach at Tenino. "He's physical and goes up and gets the football. Plus, he's got good speed. His hands are soft and I think that was one of the first things the coaches mentioned to me when I walked in."
To take advantage of Cannon's strong arm and Griffis' sticky hands, the Beavers have been running a passing offense out of the shotgun formation. But Nagel hasn't forgotten the running game.
"We're kind of a mix of everything," Nagel said. "I'm trying to find the right mix. We'll get under center a little bit and try to pound it but the base of our stuff is in the gun. I'm figuring out exactly where it all fits and how it fits in Tenino and get it going from there."
Like Cannon, Griffis also has some experience at running back. He also played some quarterback in youth football, giving him an insight to what it's like throwing the ball. His experience running the ball helps him on his passing routes as well.
"It helps my vision," Griffis said. "I can find holes a little bit better and make hard cuts to get where you want to be."
This is Nagel's first year at Tenino, but he's not new to football. An all-state lineman for coach Matt Hinkle at Shelton High School in the late 1990s, Nagel went on to play college ball at Alabama State University. After that, Nagel coached 10 years with Hinkle at Shelton before taking a coaching job at Franklin Pierce High School in Parkland. His transition to THS this year was a welcome return to Thurston County.
Nagel organized a regular weight training program for players as part of his new program in Tenino's new weight room. "Tenino is doing all the right things to allow our athletes to achieve their goals," Nagel said. "We have brand new equipment and that's a big deal."
While winning is key for any team, passing along life lessons to his players is important to Nagel. It's the reason why he keeps coaching.
"The game is great," said Nagel, who works for the state's department of corrections. "Obviously, I want to produce a good product on the football field. But, more than that, I want to get these kids prepared for when they leave here, too. That's a big deal for me."
There's an equation in football that Nagel follows – hard work equals success. It's one of the life lessons his players learn, as well, taking it with them when they leave high school and enter college or the working world.
Nagel knows he's just getting started and has big plans for the future. "I'm just really excited to see where it's going to be next year and the year after." His plan for lifting weights and conditioning, even in the off season has him excited for the team's potential.
"It's been paying dividends so far," Nagel said. "But, I think the important thing is, the players are really playing for each other. That's important. Once we combine that strength and heart with talent and hard work, it's going to be good."