The seasons have changed in the Capital City. Trees that only weeks ago boasted hearty green leaves have taken on hues of red, orange and yellow. Summer wardrobes of swimwear and sandals are being traded in for sweaters and scarves. There is football on TV and the chill in the air brings with it the excitement of coming holidays. But perhaps most importantly, pumpkin season is here.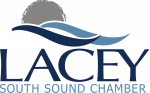 The pumpkin has, in recent years, risen drastically in popularity. From the Pumpkin Spice latte to the entire end cap at the local grocer, loaded with pumpkin flavored paraphernalia. While I don't disagree that pumpkin products are indeed delicious and desirable, I seek a simpler pumpkin. Not one tossed into a shopping cart, but one carefully selected from a muddy field with the help of friends and family.
There is no shortage of local options when it comes to retrieving your very own pumpkin this season. This quick guide to pumpkin hunting in Thurston County will help you with all your gourd-getting needs. Each farm offers an array of fun things to see and enjoy while picking your future jack-o-lantern.
Lattin's Country Cider Mill and Farm
Lattin's Cider Mill is an Olympia staple when it comes to farms. Their award-winning cider brings visitors from all across Puget Sound. Pumpkin picking season starts the last weekend of September and ends late in October. Wagon rides carry passengers from the main farm to the pumpkin patch. There are plenty of nibbles to enjoy from apple fritters to barbecue. The farm raises animals that love visitors, too. Goats, chickens, bunnies and more are waiting to be hand fed by pumpkin hunters like you. Lattin's is located in Southeast Olympia on Rich Road.
Schilter Family Farm
Schilter Family Farm is a 180-acre farm located in the Nisqually Valley. Their Fall Harvest Festival consists of a corn maze, old-fashioned hayrides and, of course, a pumpkin patch. With nearly forty varieties of pumpkins grown on the farm, there is no doubt you will find the perfect pumpkin for you. Whether you are after the perfect shaped jack-o-lantern, pie-baking pumpkin or iconic autumn décor for your front porch, you will find it at Schilter Family Farm. A wide variety of activities for young and old are also offered on the farm, making for a full day of fun. Admission to the farm includes a variety of activities and different levels of tickets grant admission to different events. Choose what's right for your crew. For more information on the Fall Festival, hours and location, please visit their website.
Hunter Family Farm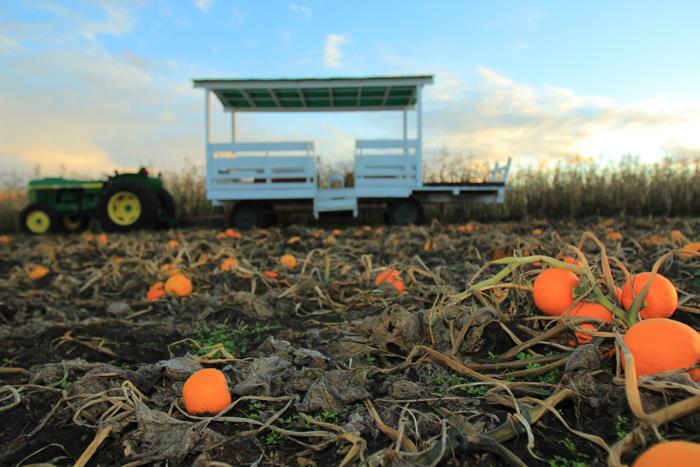 Hunter Family Farm has been helping the community create traditions and memories for more than twenty years. After planting a small pumpkin crop and opening for business in 1993, the Hunter Family's dedication to the farm has grown each year. Wagon rides are available to escort you and yours around the farm. Visitors are also welcome to wander the patch on foot searching for the perfect pumpkin. The barn at Hunter Family Farm offers additional holiday décor for sale such as corn stalks and bales of straw for all your decorating needs. Family-friendly activities abound and while a visit to the patch is free, activities do require tickets. The Corn Maze, giant slingshot, kiddie train, pony rides and giant slide will keep your crew entertained after finding that perfect pumpkin.
Rutledge Corn Maze and Pumpkin Patch
Rutledge Corn Maze is a farm with a whole lot to offer. The pumpkin patch at Rutledge is open every day in October for all your pumpkin-hunting needs. Guests are escorted by wagon to the patch from the massive corn maze, this year designed in the shape of the Thurston Bountiful Byway logo. The corn maze is fun for all ages and a haunted maze is already underway on Saturday and Sunday evenings for those who prefer a thrill of two along the way. Tickets are $20 and can be purchased online. The farm also hosts Zombie Paintball, Spooky the Square Pumpkin Story Hour and much more. Visit their website for a full description of activities at Rutledge Corn Maze.
Visiting the pumpkin patch is an activity that can be enjoyed by all ages. It's never too late to start a new tradition with friends, family or both. Spend the day drinking hot cider and perusing the orange spotted fields until spotting just the right one. With a selection of family owned farms so close to home, there's no reason to wait any longer.
Thrifty Thurston highlights inexpensive family fun in Thurston County. The weekly series focuses on family-friendly activities throughout our community. If you have a suggestion for a post, send us a note at submit@thurstontalk.com. For more events and to learn what's happening in Olympia, Lacey, Tumwater and the surrounding area, visit our complete events calendar.