Submitted by Sarah Lloyd for SafePlace
In the past six weeks, this community has lost three members of our family to domestic violence. Talk of the incidents has been wide-spread throughout our community, as people grasp for answers about why it happened, how it got to that point and what the children will do in the wake of their cataclysmic loss.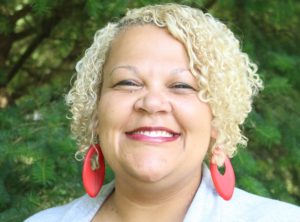 These deaths never lose significance for us at SafePlace. Each incident, each story, and each name represents our people, whether they ever reached out for support or not.
We understand these situations all too well. Many of us know survivors, love survivors, and/or ARE survivors. Some of us had the blessed opportunity to get out before it was fatal, but that's not everyone's story. Our hearts break for the ones whose lives were lost far too soon.
And the children. The children now face a world without their family members, through no fault of their own. They have inherited a legacy of violence they must overcome; but they cannot do it alone.
Though the echoes of violence and loss may not have reached your doorstep, it is all of ours to own and remedy. Recent events in our community are a stark reminder that nearly 20 people per minute are physically abused by an intimate partner in the United States; and domestic violence OFTEN goes beyond the reach of romantic relationships.
In our community, it's on the rise. The significance of the abuse is increasing. We are seeing an escalation of violence toward survivors, and the majority of clients we're seeing have been through an attempted murder at least once. In addition, the severity of the situation of callers on our 24-hour helpline is increasing, with many experiencing torture abuse. This is unprecedented in our 36 years of doing this work.
It is happening as we speak. It is happening to someone who matters to you. It is happening, and we cannot afford to look away. As a community, we must face it head on.
There isn't a profile for people who abuse, or who experiences abuse. Domestic violence happens in all kinds of situations, families and environments. It's important to pay attention, know the signs and to meet people experiencing domestic violence with support, not judgment.
If you find out a loved one, friend or colleague is experiencing domestic violence, it's natural to be unsure of how to respond. Here's a good place to start:
What to Do:
Listen – Some of the most insurmountable moments we have in life are lessened just by someone listening to us. There is great power in being heard.
Believe Them – The process of disclosing domestic violence is challenging, uncomfortable and often dangerous. Trust them and their story, and prioritize their physical AND emotional safety in telling you.
Ask What they Need – Violence, and its impact, is an individualized experience. What you would want in a similar situation may be harmful for someone else. Ask them what they want. If they don't know, accept that as the answer. Healthy boundaries may be new for them (and you), but you can help your loved one build and maintain them.
What NOT to Do:
Never ask why they don't "Just Leave" – Leaving is a multi-faceted issue for survivors; it's never simple and it's rarely safe. Asking why they don't just make it stop downplays the difficulty of the situation, often increasing isolation on the part of the survivor.
Don't tell them what to do –The power of choice is an incredible thing, and people experiencing domestic violence rarely get to make choices for themselves. Where you intend helpfulness, they can perceive continued abuse.
Don't add pressure or timelines – Solutions to domestic violence issues are not linear, nor is the process to get out of them linear. You may help your friend for weeks, only for them to turn around and go back. Don't add pressure to a challenging situation. Offer support, a listening ear and resources like SafePlace.
Remember you're not alone –SafePlace has numerous resources and programs to support people impacted by domestic and sexual violence, which includes you as you provide support. Call our helpline at 360-754-6300 anytime day or night. We will support you as you support your loved ones.
This community is my home, as it is yours. We are in it together. Let us never get complacent over the loss of one of our own.
In solidarity,
Sarah Lloyd, Executive Director
SafePlace