Submitted by City of Lacey
City Manager Scott Spence announced today the appointment of Candice Bock as the new Administrative Services Director for the City of Lacey. Her first day with the city will be October 3.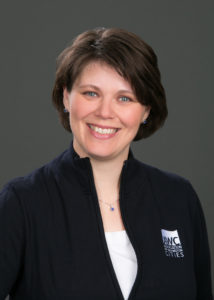 "Candice comes to the City of Lacey with a broad background in public service," said Spence. "Her tenure at the Association of Washington Cities, as well as local government executive experience, makes her uniquely qualified to assume the duties of the Director of Administrative Services."
Bock served as Government Relations Advocate for the Association of Washington Cities and was responsible for guiding development of policy encompassing a wide range of fields, including personnel and labor relations, criminal justice, public safety, and emergency management. In addition, she served as the City Manager of the City of Carnation, and as the Assistant City Manager and Government Relations Director of the City of Lakewood.
Bock earned both a Bachelor's and Master's degree in Public Administration from the University of Colorado. She is a member of the Washington City/County Management Association (WCMA), the International City/County Management Association (ICMA), and a member of Engaging Local Government Leaders (ELGL).
The Administrative Services Director is responsible for managing the city's public affairs, human resources, and city clerk functions. The position serves as a member of the executive team and reports directly to the City Manager. Twelve full-time employees assist the director in carrying out responsibilities of the city's employee recruitment, training, and compensation programs; risk management and safety initiatives; public information and outreach programs; citizen assistance efforts; public records management; and intergovernmental and legislative relations activities.