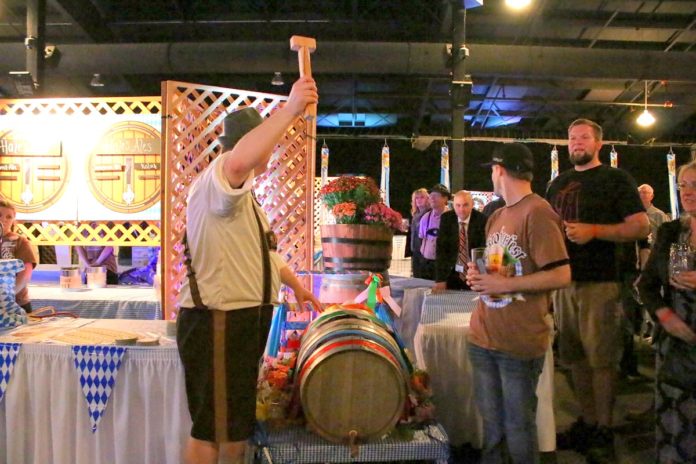 Do you have the end of summer blues? Think all the fun events are over now that it's turning cooler? Think again. Little Creek Casino Resort has the solution – two amazing events that will make fall your favorite season. First is their new Wine & Jazz event and then, returning for the fifth year in a row, is their extremely popular Oktoberfest. "We are super excited about our new event and the return of a favorite," says Jennifer Brines, promotions coordinator for Little Creek Casino Resort.
Wine & Jazz 
Taking place on September 9 at 4:00 p.m. the Wine & Jazz event is free to attend and was planned by the resort just for the fun of it.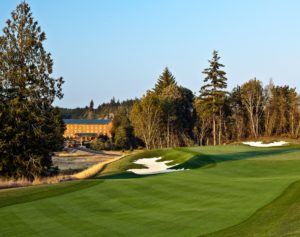 "Our Waves of Perfection wine event is a great event enjoyed each year so we wanted to bring that style of event outside to have a nice evening of jazz and wine with gorgeous Pacific Northwest views from the driving range," explains Brines.
The event is a concert, with wine, beer and perfectly paired food. Live music will be provided by the smooth jazz sounds of pianist Deems Tsutakawa and Bobby Medina's Red Hot Band, closing out the night with jazz music you can get up and dance to.
Beautifully prepared food, wine and beer will be available for purchase at several stations on the grassy hills of the Salish Cliffs Golf Club driving range. "Our food and beverage director, Victor Mortazavi, thrives on putting together the menus for these exquisite events," says Brines. "This particular event will have a seafood grille, steak and burgers, and an oyster bar."
Since the event is on the driving range, the range will close that day at 12:00 p.m. The course will still be open for play as usual. "You can make a day of it by coming out, playing a round of golf and then wind down with a beverage while listening to the music," explains Brines. "It really makes for the perfect day."
No RSVP is required for this event. This event will be for guests 21-years-old and over. Receive a complimentary wine glass upon entry to the event while supplies last.
Oktoberfest
Just a couple weeks later is Little Creek Casino Resort's 5th Annual Oktoberfest, taking place September 23 from 3:00 p.m. to 9:00 p.m. What makes their Oktoberfest stand apart is Chef Mortazavi's German roots. He takes great care in organizing this event to include a lot of authentic and traditional elements showcasing his home country.
"He gets really into it – he loves it," Brines said. "Each year Victor has topped the previous year in bringing the traditional Oktoberfest festivities to Little Creek Casino Resort. Many attendees return each year and bring new friends along to check it out and enjoy the night. He spends time planning the menu and, being from Germany himself, he ensures he brings nothing but the best to the event for everyone to enjoy."
Little Creek's Oktoberfest includes must-haves such as traditional keg tapping, authentic German cuisine, beer and spirits from around the world, amazing costumes (including the infamous "balloon gown") and of course the Chicken Dance. This year the Lyle Schafer Band is returning with their awesome German music to lead the dancing.
The food at this Oktoberfest is top-notch thanks to Mortazavi. He dedicates many hours to preparing the menu and testing each item before the event. In the past, Oktoberfest has included homemade pretzels, schnitzel, a crepe station and of course, plenty of bratwurst.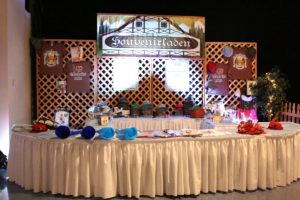 Mortazavi also has a hand in deciding what items should be sold at the "Souvenirladen" aka the gift shop. There you will find beer funnels, German costumes, German candies and Oktoberfest commemorative items.
Tickets are $10 for this 21+ event and include a free commemorative beer mug while supplies last along with 10 food and drink tickets. Tickets can be purchased ahead of time on the Little Creek Casino Resort website.
So, don't despair that summer is ending. September at Little Creek Casino Resort is sizzling with fun events to make your fall festive. Visit the Little Creek Casino Resort website for more information on these or other upcoming events.
Sponsored