South Sound Trucks of Olympia is the result of general manager, Chris Hardesty's childhood love of monster trucks.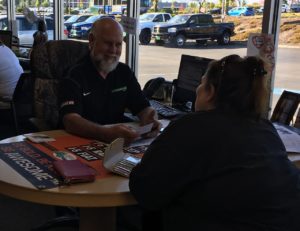 Today, that dream has grown into a premier, one-stop shop in the greater South Sound region for people looking for the best in new and used trucks, vans, SUVs and RVs. The business is built on a model of efficiency, aimed at offering you the easiest purchasing experience possible, because less time in the dealership equals more time on the roads and out having fun.
"What makes South Sound Trucks great is our team," explained Jason Brusie, internet sales manager. "They know trucks and know how to find the rig or accessory that is going to fit your lifestyle best."
It's easy to meet your needs at South Sound Trucks because they have one of the most extensive inventories around. If you can imagine it, they can help you find it.
"South Sound Trucks is part of the I-5 Auto Group which in addition to us, includes: Awesome Ford, Awesome RV, I-5 Scion, I-5 Dodge, I-5 Toyota and Volkswagen of Olympia. If what you need isn't sitting on our lot, we know who to call to find it," says Jason.
Convenience is one of the greatest things South Sound Trucks offers. When you have your heart set on a lifted truck, whether for fun or for function, it can sometimes take a lot of looking around online and driving around from lot to lot, (even city to city), to find the exact vehicle you want.
Since South Sounds Trucks specializes in lifted trucks and SUVs, the search time is significantly reduced. All of South Sound Trucks' vehicles are professionally lifted and each lift comes with a warranty. It's not just about the look, but the quality as well. And when things aren't going well for your vehicle – car, truck or SUV – they can tune it up and check it out at their onsite Service Center.
Already have a rig you love? South Sound Trucks can help you give your favorite ride a lift, plus they have a great selection of wheels, tires and other accessories. If there is something you are interested in but don't see it online, just ask.
And, lifted trucks are just the beginning. "We are also the only RV dealer in the Olympia area," explained Jason. "On our lot, you'll find a large selection of RVs ranging in size, amenities and interior options from brands you trust like Ford, Forest River and Winnebago, plus many others."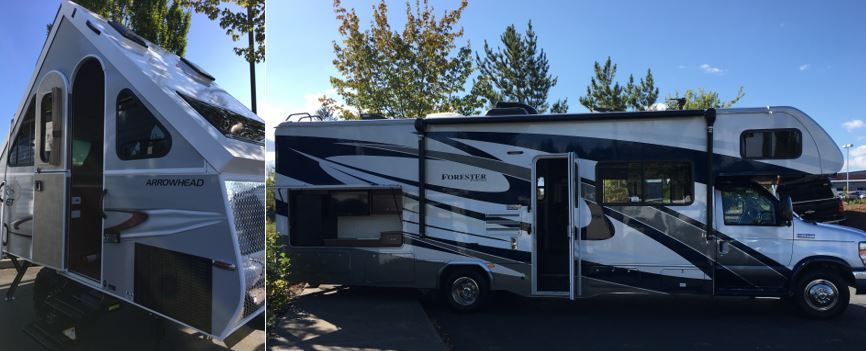 Customer service is a top priority for the team at South Sound Trucks, which means you will not only get a vehicle you love, but an experience that you'll want to come back for. One way they accomplish this is through their easy financing process.
Before even stepping foot in the dealership, you can use the online calculator to estimate monthly payments and even get pre-approved for an auto loan. While South Sound Trucks is happy to work with a lending institution of your choosing, they also offer many in-house options to make the process more streamlined and convenient. Due to their affiliation with Washington Auto Credit and other local and regional lending institutions, South Sound Trucks can offer you great rates and save you money by having banks compete for your loan. They are committed to helping you find the best rate to fit your budget. Plus, they have awesome deals every day, both online and in store, so the price you are paying is always the best value, no gimmicks or surprises.
In a world of economic and environmental consideration, you may wonder how a dealership built to sell and equip the biggest trucks around manages to survive. Jason said it's simple.
"Because South Sound Trucks sells fun."
They sell big rides, lifted rides, trail rides and rides to haul your toys. From camping to four-wheeling to hauling to simply looking great, they have the vehicles you need to get the job done. In a region built for outdoor adventures, the benefits to owning a truck are endless. The hardest part? Figuring out which one you want.
Make South Sound Trucks your first stop and your last for fun on the road. Check them out online or in person at:
2015 SW Cooper Point RD in Olympia
888-289-5111
Monday – Friday 8:30 a.m. to 8:00 p.m.
Saturday 8:30 a.m. to 7:00 p.m.
Sunday 10:00 a.m. to 6:00 p.m.
Sponsored