Since 1937, the name Capital Heating & Cooling has been synonymous with quality sheet metal work. When they added heating and cooling services to their business in the 60s, they became known in the HVAC industry for the same dedication to quality and to their customers. Now, 80 years later, they are still leading the way in innovation, customer service and giving back to the community that they have called home for generations.
"Caring for our residential customers and business clients has always been at the heart of everything we do," Dean Schmidtke, grandson of the founder of Capital Heating & Cooling, William Schmidtke. "And it really is why we have stayed in business all these years."
Innovations in Customer Service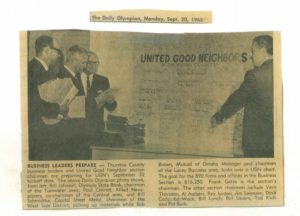 Having been in business for eight decades, the Schmidtke family has seen a lot of changes in their industries over the years. When they first started, customer information was stored on index cards Dean says. Then, they had an Apple 3 with a 200kb hard drive. Now, they are leading the way in customer service using innovative technology that will change the way you will view the service industry forever.
Let's face it, we all hate calling a repair person. You make an appointment and they tell you they will be there "sometime" between 8:00 a.m. and 5:00 p.m. Capital Heating & Cooling values your time and doesn't want you to have to wait.
"We have a program now that texts the customer when the technician is on their way with a link that takes them to a real-time Google Map allowing them to track the technician to their house," explains Chuck Schmidtke, Service Manager. "No more waiting around for the tech. You can go run errands, pick up the kids, go to the gym and head back when you know the tech is on their way. It's convenience at its best."
This same program will text you a photo of your repair person, to help the customer feel safer. Then, you can give feedback of your service from your cell phone as well – fast, simple and easy for the customer.
Capital Heating & Cooling serves both residential and commercial customers, something not all heating and cooling businesses offer. With involvement on the commercial side, they see new innovations sooner. For example, Dean says a new HVAC system is being tested that will send a direct message to the service shop if there is a problem. Each component of the system will have an IP address that will send a message if it's not running properly, before the customer even knows there's a problem. "It's available now in commercial systems," Dean says. One huge upside to this means the tech can come to your home prepared, with the parts he needs, instead of making two trips to your home – one to diagnose and one to fix.
Bill Schmidke is the commercial project manager and explains how customers appreciate their full-service options. "We can create turnkey systems," he explains, "from design to installation, we are able to create custom solutions for customers, often for less money as we can do it all in one location." Commercial projects include small offices and cafes up to massive projects like schools and entire building complexes. Recent projects include the new North Thurston High School expansion, Saint Martin's University Abbey, Evergreen State College's Lab 1 and Briggs Silverleaf, an new 55+ active living community.
Bill and his team utilize the most cutting edge technology and are responsive to customer needs. "We have the ability to fabricate and install the ductwork ourselves which is often faster and offers better quality control for customers," Bill shares. Whether you simply need an exhaust hood for a commercial kitchen or 30,000 square feet of HVAC work, the commercial team can help.
In both commercial and residential, innovations in technology are creating convenience, but also questions. "With the internet, customers can do their own research, which we encourage, but it has caused a lot of confusion," Dean explains. "Customers get overwhelmed with the amount of information, so it's still worth their while to have someone who knows the industry visit them in person and help them sort out their choices. I think that's one thing we do really well."
Part of their dedication to customer service includes a no-pressure environment, including the consultation for free. Educating people and helping them find the best solution for their expectations and their budget is the goal.
Sheet Metal Services
Capital Heating & Cooling started out as a sheet metal company and has never stopped creating quality products for use on their customers' projects. And not just HVAC systems, either. They can make or fix pretty much anything from tables and counter tops to repairing boats and horse trailers.
Their full-service sheet metal shop helps them deliver quality products for commercial and residential customers. Every project requires custom duct work to fits into the buildings framework. Deans says 3D modeling has innovated this process as well, helping complete jobs quickly for less money as they are less likely to need to remake pieces.
Service to the Community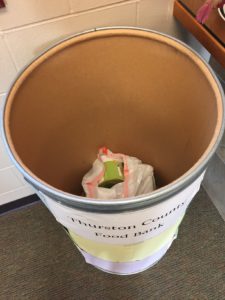 Three generations of Schmidtkes have owned and operated Capital Heating & Cooling. Since the very beginning, the family has been involved in giving back to the community. William Schmidtke was involved in United Way decades ago and the family has continued his legacy of community service ever since.
"In the past, now, and in the future, giving back has and will be a priority for us," Dean says. They are a drop-off location for the Thurston County Food Bank and they support Homeless Backpacks, Student Orchestras of Greater Olympia and Spring Arts Walk, to name a few. "Our customers are our neighbors and we really appreciate them. We think supporting some of these organizations is a way to not only give back, but a way to make our community a good place to live and that's important to us."
To have Capital Heating & Cooling help you with your HVAC or sheet metal needs, contact them via the Capital Heating & Cooling website or call 360-491-7450.
Sponsored