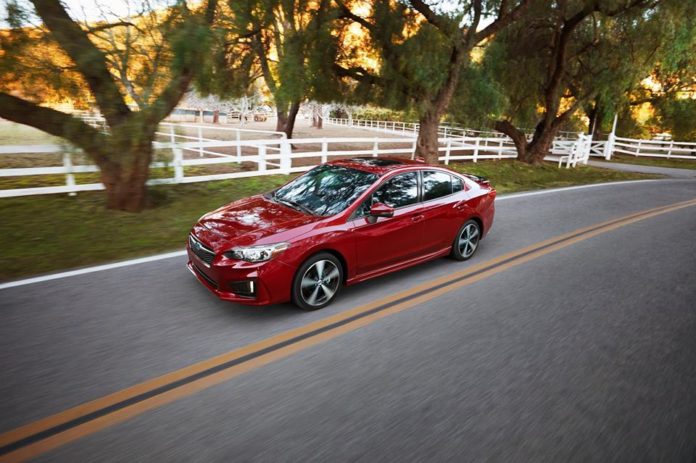 We've all seen them – that unfortunate family stranded on the side of the road in mid-summer, with nowhere to escape the blazing heat while their overheated engine steams. No one wants to be that family, but with a few preventative measures, you won't be says Brian Applegate, service manager at Olympia Chrysler Jeep, a member of the Bruce Titus Automotive Group.
Before taking a summer road trip, have a mechanic check a few key systems to make sure your car is in good shape. The first thing to look at is the engine cooling system, says Applegate. "Getting an inspection can catch or prevent a coolant leak that would allow the engine to overheat," he says. "You don't want to end up sitting on the side of the road unable to turn on your air conditioning because you can't run the engine."  Olympia Chrysler Jeep offers service coupons for inspections on their website, ensuring you don't hit the road unawares.
Ensuring the air conditioning itself works is also important, particularly if you're planning to visit regions with higher temperatures. "We check the system to make sure it's getting cold enough and there are no leaks," says Applegate. "You want it to be operating properly so you can keep yourself cool while you're driving." Spending hours in an overheated car can lead to clouded thinking at best and heat exhaustion at worst.  "If you get into southern states or the east side of Washington without air conditioning, you're going to be roasting," he says.
Checking brakes and tires is also critical. There's no ideal time for a blown tire, but if it happens on a busy freeway the results can be life-threatening. "The condition of the tires is important," he says. "We check the air pressure and the tread depth to make sure they're safe." When it comes to brakes, make sure to have enough fluid in the line and get the drums and shoes inspected before you leave.
They may seem minor, but windshield wipers can make the difference between driving safely and peering through a smeared windshield with obscured vision. Even if it doesn't rain, bugs can be a real problem for vehicles with non-functioning wipers when out on the open road, says Applegate. It's important to make sure they're functional before your trip. "You need to keep the windshield clean to prevent an obstructed view. If you visit Oregon or Eastern Washington during the summer months, it's bug city!" he laughs.
If you're almost due for an oil change, taking care of it before your trip will help your engine run more smoothly. That's also a good time to check your battery and make sure it's charged. Then, all you need to do is pack the car, bring plenty of water and snacks, and devise a way to keep the kids entertained for the next 72 hours. Piece of cake!  (Are we there yet?)
For more information about Bruce Titus Automotive Group, visit www.brucetitus.com or call (360)754-5525.
Sponsored