Submitted by the Draper Home Team at Keller Williams South Sound
One of the joys of being a real estate professional and a REALTOR® is the satisfaction of helping clients and friends – and clients who become friends – to buy homes, sell home and use real estate as a means of building financial security.
Draper Home Team at Keller Williams South Sound has helped many hundreds of clients and friends over the past 15 years. We believe that who we are as individuals and how we relate to our clients, to our community and within ourselves, matters. We are committed to understanding client needs and working together as a team to help you reach your goals.
Now, following our team mission, and in conjunction with Boggs Inspection Services and Absolute Mortgage, Susan Draper and the Draper Home Team have designed an introductory seminar that teaches how to "Get Listed to Sell". This seminar shares the nuts and bolts of what we do and why our clients decide to list with us. This two-hour free class is intended to help you in current and long-range planning.
Our goal is to empower you with knowledge to reduce the inherent stress related to the multiple different phases of selling and create understanding as we discuss the steps involved from pre-marketing repairs, conditions related to financing and every step along the way from contract to closing.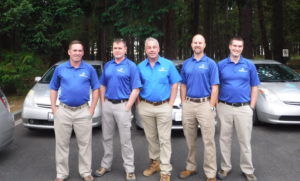 You are welcome to use our online tool for periodic valuations, schedule a personal walk-through to fine-tune specific value, track market trends, receive guidance in renovations to optimize return on cost of improvements and other long-range planning. Whether the time is now or some future date, there will be a time when it is your right time to sell.
Call 360-539-1820 to register for dinner and the informative seminar. Or, send an email to signup@itsworthwhat.com to secure your seat.
Not only will you enjoy an evening out, learning how to maximize you biggest investment – your home – but you will enjoy dinner on us! Two adults per household address are invited to RSVP and join the seminar, learning industry-leading information that can help you decide when and if it's the right time for you to sell your home, property or commercial holdings.
Your RSVP is required to get your meal ticket and this meal ticket becomes your raffle ticket for some terrific prizes. Join the Draper Team for this incredible event.
Our goal is seller stress reduction. This gift from the sale of an estate, given at the close of the sale, did not include his REALTOR®. Those being devoured will remain nameless. Photo courtesy: Susan Draper

August 10, 2017, from 5:00 to 7:00 p.m.

Lacey Community Center, 6729 Pacific Ave SE, Olympia, WA 98503
Meal service begins at 4:45 p.m.
Attendees will leave with useful materials including the top list of question that every seller should ask when interviewing to hire a broker to sell their home. After all, you owe it to yourself to hire the best.
For more information or to register, contact the Draper Home Team at 360-539-1820 or signup@itsworthwhat.com
Sponsored