Local small business owner Ronelle Funk teaches a five-week financial literacy class as part of the Olympia YWCA's Women's Economic Empowerment Program (EEP), which equips under-employed and unemployed women in the South Sound with the skills and resources they need to gain living wage employment.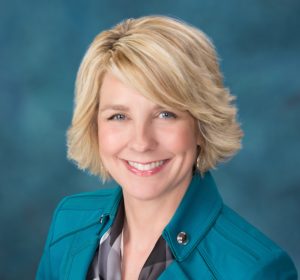 Seeing Ronelle in her busy Lacey insurance agency office, one of two agencies she owns, one would never guess that she has faced challenges – including her own journey of financial empowerment—to be where she is today. Now, she is on a mission to share financial knowledge with other women. Her vibrant energy and upbeat attitude reflect her success as a business woman and as a trusted member of the community.
As a member of the Allstate Against Abuse Team, Ronelle's curriculum focuses on helping women who have suffered physical or financial abuse. Financial abuse is a tactic used to gain power over victims by limiting their access to family finances or information, often preventing them from gaining independence and improving their lives.
Empathy is Her Motivator
In the first session of the class, Ronelle asks her students what messages they heard about money while growing up. Responses have included: "It's none of your business," and "We never have any," and "You better marry a rich man because it is the only way you will ever get money."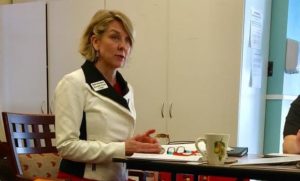 "I empathize with women who don't have the information they need to become financially independent, and I truly want to help," Ronelle explained.
Ronelle's empathy draws upon her training and education as well as her own success story in achieving financial independence. Both more than qualify her to instruct the class.
"As a former college financial aid administrator for 17 years and a mental health therapist, I recognize the issues women face in our society and the oppression some may experience. I want to provide the tools they need to be independent, support themselves and their families and achieve success."
Ronelle went into business for herself to be able to determine her own future and the future of her children.
"When I got married, I decided to forgo my career for my family. After a divorce, I found myself with no retirement, no savings and no full-time job. It has taken me years to change my situation."
Ronelle explains that she had the advantage of parents that taught her financial skills.
"I was one of the lucky ones who had the support of my family. I remember my mother sitting down at the table every month and balancing her checkbook, explaining to me what she was doing. I saw her pay bills and keep ledgers of her accounts."
"Without mentors to teach them, women can get into situations where they have no financial power, which opens the door for financial abuse. Educating these women on financial literacy gives them back their power. When a woman gains financial awareness, she has a choice. She doesn't have to make decisions solely based on survival."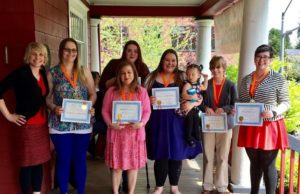 Ronelle gave a good example of how education helps with those choices.
"I was surprised when an acquaintance was overwhelmed by her car payments of more than $650. I told her to find out just how much interest she was paying and she discovered it was a huge 23 percent. I encouraged her to refinance the car, and when she did, her rate dropped to 7 percent, lowering her payment by about $200. She learned she had a choice."
Empowerment Tools
Topics in Ronelle's curriculum range from basic financial management to long-term financial planning. She provides solutions to financial abuse and how to stay safe when faced with the daunting task of starting over. She helps students with managing credit, building a financial foundation with homes, loans and automobiles and providing budgeting strategies for saving, investing, insurance and education.
Ronelle supplements the class with handouts for helpful resources in the local community:
Ronelle gives each student a copy of Why Didn't They Teach Me This In School? 99 Personal Money Management Principles to Live By.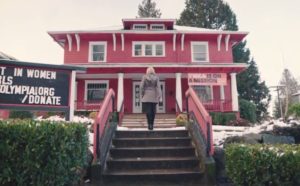 The YWCA hears frequently from Ronelle's students.
"Participants really enjoyed the workbooks, binders and associated materials," said Cherie Reeves Sperr, the YWCA's Community Engagement and Development Director. "Our staff report that participants are still asking for reminders about content, commenting how they've used the training and mentioning how useful it was."
Ronelle, who has also supported the EEP program with a $1,000 contribution through the Allstate Foundation, is deeply committed to the success of her students, and she is scheduled to teach the course again in the fall. She believes her students are worthy of great respect.
"They are hard-working women, some of whom have had to take their children in the middle of the night and find a new place to live and a job. They are taking responsibility for their future and I want to give them all the tools that I can to help them achieve success in their own terms."
In this video, featuring Ronelle and some of her agency owner peers, Ronelle discusses her commitment to giving back to the community and her YWCA volunteerism.
Ronelle Funk Insurance is in the top 1% of all Allstate offices in the country. Her agency was named the Yelm Business of the Year and was voted by Allstate customers as #1 in customer service within a five-state region. Her business has been nominated four times for the "Best of South Sound" Insurance Agency. 
Ronelle and her team can be reached at (360) 491-3376 in Lacey or (360) 458-6061 in Yelm.
Sponsored