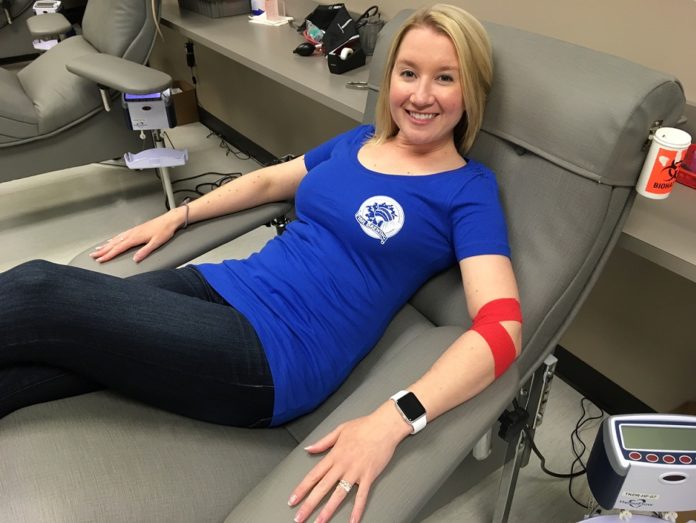 Admit it. Chores are easier if there's a reward at the end. For kids, it's getting a weekly allowance. For adults, the occasional splurge or cheat day. Think of it as bartering your way to success. And, when that success can save thousands of lives annually, it's definitely a win-win situation.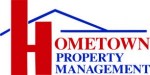 Monday, July 17 through Saturday, July 22, join the partnership of Bloodworks Northwest and Fish Brewing in their annual Pint for Pint blood drive. Register to donate at the Olympia Donor Center and receive a $5 voucher good for a pint of your favorite hometown brew at the family-friendly Fish Tale Brew Pub.
Bloodworks NW Donor Engagement Program Manager Liz Satwicz explains how Pint for Pint is an important part of Bloodworks' community engagement.
"We love partnering with beloved local businesses to encourage support of our community blood supply. Last year, we had a tremendous turn out and we expect this year to be no different. We are so fortunate to have a dedicated donor base, but we always need more people to pick up the habit. Last year we saw over a 100% increase in first time donors during the Pint for Pint week, which is outstanding. Young people are not donating with the same frequency as previous generations and programs like Pint for Pint are part of our efforts to inspire more Millennials and Gen-X'ers to give it a try."
The idea to host the event with Fish Brewing started internally. "Our partnership with Fish Tale started because our staff in Olympia absolutely raved about them," says Satwicz, which doesn't surprise locals as Fish Brewing is a beloved establishment and anchor of the local craft brewing scene. "We reached out and they were happy to lend their support. We are always looking for ways to reach new audiences and add a little fun and whimsy to blood donation."
Olympia resident Darla Krug donates to Bloodworks frequently and participated in the 2016 Pint for Pint. "As a former RN—I now stay home with my 5 kids—and wife of a surgeon, I am well aware of the need for blood. A couple of years ago, once my kids were a little older, I finally looked into donating blood to help the supply in our community. I found the process at Bloodworks Northwest to be very easy, the staff very friendly and the act of actually giving blood painless and quick."
She continues, "I think having community events such as Pint for a Pint helps bring awareness to the need in our community while making it fun. It also serves as a little reminder for me if it has been more than a couple months since I have donated."
Satwicz agrees that the Pint for Pint promotion has been beneficial in bringing in new donors. "Last year we registered 276 donors, 19 of whom were coming in for the first time. I would love it if we could see 300 donors and 30 first timers. Most people don't realize that less than half of the population is eligible to donate. And of that approximately 40% of eligible people, only about 5% of people give it a try."
Once collected, donations to save lives across the area. Bloodworks website explains how, "with the help of 230,000 registered donors and volunteers in the region, Bloodworks collects about 800 units of blood each day. All blood receives immediate, comprehensive testing so that it can be available to more than 90 regional hospitals—usually in less than 24 hours after donation."
Donors over the age of 18 and weighing at least 110 pounds are eligible to donate every 56 days, although some medical conditions, medications and restrictions exist. Read about these on the Bloodworks eligibility and Frequently Asked Questions pages before signing up. Then, simply bring a photo ID and you're ready to go.
The process of donating is quick and easy says Krug. "Quite often, there are wonderful people there also donating and it is easy to strike up a conversation while sitting in your comfortable chair. Or, you can easily close your eyes for a little rest. It's also a great excuse to have cookies and juice and they make sure you are steady on your feet and feeling good before you leave."
Thanks to our Pacific Northwest passion for all things beer, Pint for Pint donation slots fill up quickly. Satwicz encourages anyone interested in donation this week to call now to schedule your visit. "If you are eligible or think you might be, just give it a try," she urges. "And, bring a friend! That always helps. Since this is a popular week, please make an appointment by calling 1-800-398-7888 or visiting our scheduling website. Every pint of blood helps three different patients. Give blood—you've got it in you!"
So many people fear blood donation. Worries of fainting and needles drive them away. But with skilled, caring staff – along with free snacks and beer coupons – this is the perfect chance to overcome your trypanophobia (fear of needles) … or at least drown it in a pint.