Submitted by Dr. Lisa Poundstone of Design Smart Home Staging & Redesign 
As I celebrate eight years in business, I look back and reflect on my journey to learn home staging and design and build Design Smart Home Staging & Redesign from the ground up.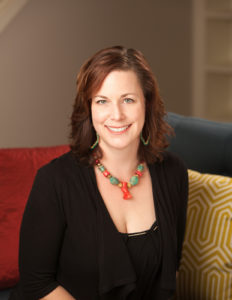 The majority of my work over the past years has been in home staging for real estate, with a smaller portion dedicated to design and color consultations for clients that are not selling their homes.
I love the work that I do, but recently I have felt like there was more that I want to offer to my clients in addition to my current services. Therefore, I have combined my knowledge of science, color theory, space planning, feng shui and spirituality to create a new service—Sacred Space Design.
What is a Sacred Space? 
A Sacred Space is room or home that is tailored to the person it is designed for, based on their desires and goals. It can be a peaceful, healing room for meditation, yoga and other spiritual practices. It can also be an inspiring, expansive space for helping to fulfill life goals and dreams. It can be a combination of these ideas, making sure that the intended concepts don't conflict with each other.
Color is an important part of the Sacred Space design concept, as each color has a different effect on people at the psychological and physiological level. Although a client may like a particular set of colors, they may not be the best ones to use in a Sacred Space design if they have the opposite effect on what we are trying to achieve.
Feng shui plays a key role in designing a Sacred Space, as the amount of furniture, artwork and accessories greatly affects how a room feels and how the energy flows.  Space planning and positioning of furnishings are an intrinsic part of feng shui, and they tend to be tricky for the majority of people.
To achieve a true Sacred Space, the feeling and look of the room have to be in alignment with the person it is designed for. It has to be clear of old and negative energy, as well as clear of clutter and chaos. It needs to include items that have special meaning to the person or to the intent of the space itself. The key is that the space incorporates specific intentions with the greatest possible outcome in mind.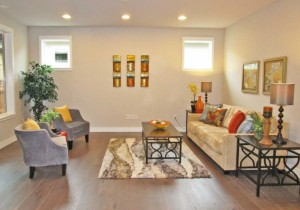 My years of study and training in a wide range of spiritual practices have helped me hone in my intuition and knowingness of what a space needs to be in harmony and unity with the person for whom it is designed. Each space has its own distinctive feeling and beauty, as each individual person is unique in their own right.
I would love to help you to design a Sacred Space of your own.
Dr. Lisa Poundstone, ASP, PhD is the owner of Design Smart Home Staging & Redesign in Olympia WA. Her company has been voted the Best of South Sound in Interior Design for the last four consecutive years. Lisa is also a columnist for the area's daily newspaper and writes a blog called The Design Doctor. You can reach Lisa at 360-480-5810 or by emailing lisa@designsmartstaging.com.
Sponsored