Heather was in and out of homelessness and had dropped out of high school. When she turned twenty, she came to the Gravity Learning Center to study for her GED. She liked the fact that she could fit school into her schedule, and the staff was pretty relaxed. Heather earned her GED at Gravity and plans to go to college and become a mentor to other youth facing life challenges. "I want to show them that I've been through similar stuff and I made it," she explains.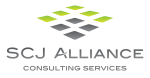 I was not familiar with the Gravity Learning Center until I met Gerry Grubbs, a principal at one of the five centers located in Thurston County. The Gravity Learning Center falls under the jurisdiction of the Capital Region Educational Service District (ESD) 113, which provides educational services to school districts and Head Start programs in Grays Harbor, Lewis, Mason, Pacific and Thurston Counties.
The Open Doors reengagement system was put into place by state law in 2010. This program encourages community partnerships and creates multiple pathways for students to realize success.
In the simplest of terms, traditional high school is not for everyone. Many kids between the ages of 16-21 have dropped out of school for a multitude of reasons. Students can encounter obstacles to achieving success at school. Many do not have a support system at home. Some may not have a ride to school, are homeless or simply cannot sit still for six to seven hours a day in a classroom environment. Some students drop out after a year or two in high school. Others have reached their senior year and do not have the amount of credits needed to graduate. The Gravity Learning Center was created to reengage students in the educational process and remove barriers that may have prevented success.
Students come to the Gravity Learning Center in a variety of ways. Their counselors can refer them, and many are introduced by their parents. Still others have learned of the center by word of mouth. According to the Office of Superintendent of Public Instruction, the Gravity Learning Center, "provides an on-ramp to post-secondary achievement through a performance based, individualized support model."
Grubbs says, "We change their perspective of what school looks like and turn it upside down for them." Students who felt trapped at school and could not sit for hours at a desk become empowered when they hold the control. Each student is on his or her own path at Gravity. Students arrive on their time schedule and work at their own pace. They are given a GED pretest and, based on their results, a plan to study and pass the test.
While it is a dramatically different environment than the traditional high school model, students must show measurable growth within three months or Gravity does not receive any funding for that student. In addition to providing teachers and resources for learning, Gravity removes barriers. Each student is given a bus pass so transportation is no longer an issue. Counselors are available to connect students with everything from drug treatment to job readiness training. Caseworkers can help students find housing and medical care. There is even a nursery on site so that students can bring a child to school with them.
Grubbs loves to watch the confidence grow in these students who had given up hope of ever attaining their GED. "They are too young to give up," Grubbs shares. "We keep them moving forward and give them the possibility of a real future."
Grubbs loves his job and the opportunity he has to lift up students like recent graduate, Ricardo, who came to Gravity looking for an alternative to traditional high school. "I had been wanting to get my GED for years but was unable to do it," says Ricardo. Now that he has his GED, Ricardo plans to attend South Puget Sound Community College and transfer to the University of Washington. He hopes to design video games one day.
The Gravity Learning Center has a current enrollment of 400 students. "At Gravity our main emphasis is, what's next?" explains Grubbs. "We work with them on transitioning to jobs or further schooling by giving them support and removing the barriers that have held them back."  Gravity has graduated over 640 students who now have their GED's and can pursue secondary education. Many will attend local vocational schools and community colleges. Others will find jobs in the community with the skills they learned at Gravity.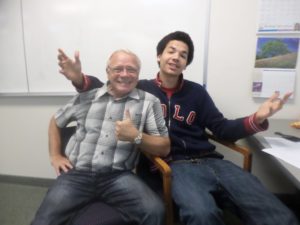 When I asked Grubbs how he measures success at Gravity, he explains, "I look at our program as 100% successful. 100% of our students had dropped out of school or were not on track to graduate," he explains. "They felt hopeless and depressed, and now they are looking forward to their future."
For more information on the Gravity Learning Center, visit their website at www.esd113.org/GRAVITY.