The gift of sight is something most of us take for granted unless we have vision problems ourselves. Those who suffer from sight issues are acutely aware of how great a gift sight is and how much it affects one's quality of life. They also know how expensive it can be to fix. Dr. Mary Ferris, an optometrist at Olympia Vision Clinic, has dedicated her life to philanthropic endeavors that help bring sight to those who cannot afford vision care.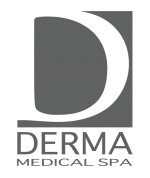 At her "day job" with Olympia Vision Clinic, Dr. Ferris sees a broad range of patients with many different needs – from kids to those who need a special contact lens – which is somewhat unique in optometry. She is the only optometrist in Thurston County who sees low vision patients – people who are blind or have reduced vision. She fits them with magnifying glasses and other tools for around the house. These appointments take longer and are not as profitable for the doctors, so many opt not to do them.
"You could probably see three regular patients during the time it takes to see one low-vison patient," Dr. Ferris adds. "I do about one a day because they do take longer." But for Dr. Ferris it is not the time or money that matters; it is the people she is helping.
Giving the Gift of Sight
When she is not at the clinic, Dr. Ferris is working with a handful of non-profits and charities, mostly using her talents as an optometrist to help low-income people acquire the medical care they need. She jumped head first into charity work as a graduate student when she spent her spring break on a mission trip in Mexico through Volunteer Optometric Services to Humanity (VOSH). They saw roughly 3,000 patients in just one week and brought with them 10,000 pairs of donated eyewear to be distributed as needed throughout the community.
"This was their one chance for an eye exam all year," Dr. Ferris explains. "It was a great experience. Everyone was just so warm and thankful and had the best stories. Like you would ask them what happened to their eye, and they would say, 'Oh I got kicked by a mule,' or something else you would never hear around here. That made it interesting."
Afterward, Dr. Ferris spent a year in residency at the Centro de Rehabilitacion Visual in Guanajuato, Mexico. "I loved it. It was really challenging clinically because we saw a lot of hard cases," she adds. "But the people were wonderful, and it was great to use Spanish all day and have the cultural experience of living there."
Originally from Indiana, Dr. Ferris had fallen in love with the Pacific Northwest and moved here after graduation. She is a member of the Optometric Physicians of Washington- Olympic Society, whose mission is to enhance vision care and eye health for Washington residents.
Dr. Ferris also volunteers with the Union Gospel Mission Free Eye Clinic in Olympia. "They have a waitlist. Doctors do their day job until 5:00 p.m., and then we are at the clinic from 5:30 to 8:00 p.m," Dr. Ferris explains. "I usually have about ten patients to see during that time. There is a lot of need."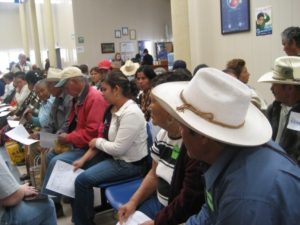 Non-optometry related charity work includes volunteering on the nurses' committee at the St. Michael Parish, which checks people's blood pressure after mass. She also teaches classes through the church to help people get their personal finances in order. This year she is working on the Day of the Dead event for CIELO, an organization that attempts through education to help Latino immigrants be more self-sufficient.
Promoting Community Involvement
Dr. Ferris also works to encourage others within the community to do what they can to help others. "My main goal in life is to leave the world better than I found it, and volunteering is a great way for anyone to do that," she says. "It's rewarding to see how you have helped improve someone's life. And a lot of these organizations wouldn't be possible without volunteers."
So you could say that Ferris helps others "see" the benefits of volunteerism and activism. Since 2009 she has been involved with the Junior League of Olympia. Their aim is to train volunteers and then to have those people go out and start their own non-profits or join other charities in order to empower women. Dr. Ferris helps mentor their "evolving new leaders." She is also on the board of Big Brothers Big Sisters of Southwest Washington.
For all she has done, Junior League of Olympia (JLO) submitted Dr. Ferris to be recognized at the inaugural South Sound Exceptional Woman Awards Banquet hosted by Soroptimist International of Olympia. "Mary has a presence in everything she does, ranging from attending the Women's March to the camaraderie she builds with her half marathon training group," wrote Ashley McBride, JLO membership vice president in her submission letter. "The Junior League of Olympia couldn't be more pleased with Mary's contributions and hope that she continues to sprinkle her talents throughout our community for years to come."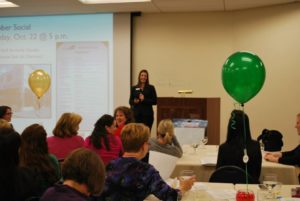 "The non-competitive award is aimed at recognizing women who are 'unsung heroes' in our community," says Karen Hall, fundraising chair for Soroptimist. Nineteen women will be honored at the event taking place this spring.
To make an appointment with Dr. Ferris, contact Olympia Vision Clinic through their website, or call 360-357-6683.