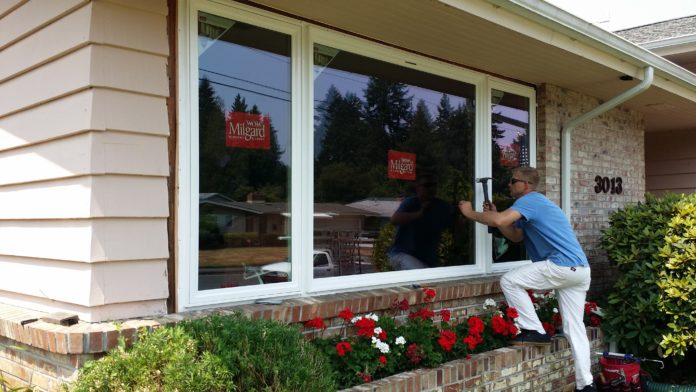 For one local company the glass is always half full. This positive outlook on business and community has led the small family-owned and operated glass company toward consistent growth since its founding in 1980 and the return of owner's children to work for the family business. The Zeutenhorst family of Lacey Glass are well recognized in Thurston County for their glass work and community outreach.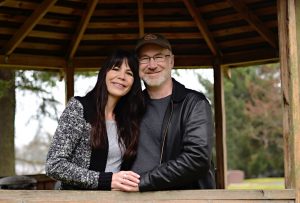 Phil Zeutenhorst started Lacey Glass by installing residential windows, mirrors and shower doors. Over the years, they extended to sunrooms and then to commercial projects. In 1988, Phil's wife Tina joined the company. Phil now works with customers on the commercial side while Tina helps customers in the showroom. Both are known for their superior customer service and quality work. The Zeutenhorst children grew up with the family values and work ethic that come with being a locally-owned small business.
"We are a proud, second-generation family business. When our kids were young, they would love to help out in the showroom. When they got a bit older, they were busy with  school and activities. Then, they went off to college and experienced life outside of the family business. Now, they have chosen to return to Olympia and be a part of our family-owned and operated local business. They have been great assets to our installation team and marketing department," Tina shares.
Many loyal customers remember seeing the Zeut children playing in the showroom while their parents worked, or remember seeing the whole family at local home shows and community events. To come into the store 35 years later and see the same smiling faces is a reminder of Lacey Glass's dedication to this community.
Lacey Glass at Home is not only the leader in door, window and skylight repair and installation throughout Thurston County, they are also a family of artists, coaches, team leaders and mentors that are heavily involved in the local community.
To learn more about Lacey Glass at Home visit their website, their showroom at 1210 Homann Drive SE in Lacey, Washington or call 360-459-8411.