Though the weather is trying to fool us, summer break is just around the corner and will be here before we know it. Your kids are probably already scheming about how they will spend their few months of "freedom" and chances are, none of their plans will include studying. Especially not math. Parents know getting kids to study in the summer is like pulling teeth. That's where Mathnasium comes in. Their system makes studying math enjoyable, even during vacation so your child won't experience summer learning loss.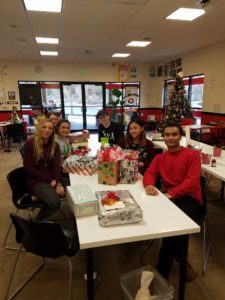 "Schools have been really good about pushing reading to your kids twenty minutes a day," says Jennifer Chevalier, owner of Mathnasium. "So, many parents follow through with that because they understand the importance of reading. But with math, they figure they got through without having to do it, so their kids can too. And, the parents can't always help their kids with math as much as reading, so it's easy for them to kind of let it go."
But studies have shown that on average, students lose 2.6 months of learning during the summer in the subject of math – that's almost a day to day loss in mathematical knowledge. While summer reading lists are fairly easy to accomplish, math is typically a subject parents are less likely to work on at home during the summer. This means your child could forget almost a third of their school year learning by the taking the summer off.
"For teachers, this is a huge issue because they don't all lose the same knowledge, they lose different pieces," explains Chevalier. "So, when school starts up again, the curriculum is set to continue on, but you have a classroom full of kids with different holes in their learning." It makes it challenging for the teachers and frustrating for the students. And then parents complain because the first two to three months are spent reviewing stuff that was taught last year, she adds. Nobody wins.
Easy Ways To Add Math To Your Summer
One of the ways Chevalier keeps her own kids sharp on math during school break is by incorporating it into daily life. This not only make the math more fun, it shows her kids you do use it in everyday life and it's just as important as being able to read and write.
For example, her sixth-grade son helps with dinner and while they are cooking, he does the math. If there are three of them eating and the recipe feeds twelve she asks, "How do we adjust so there are no leftovers?" She also takes him shopping, asking him to estimate the total bill. "That's everyday math anyone can do with their kids," Chevalier explains.
While everyday math is important, many concepts cannot be taught this way. That's where Mathnasium helps. Their signature program has a fail-safe way of assessing each child, finding the holes in their math education and filling them using learning methods kids understand. If your child fill those holes, the problem can get worse.
"The biggest age group I see at Mathnasium is eighth grade," she says, "because by the time you reach eighth grade, you are supposed to not only be able to remember all the math you have learned, but combine it and use it in different ways. If students are missing pieces, they will struggle with eighth grade math." This is something Chevalier herself saw when she was an eighth-grade math teacher.
Filling The Gaps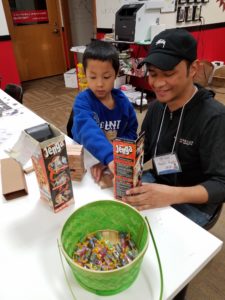 Unlike private tutoring focused on assignments, Mathnasium's program teaches kids fundamentals and theories they may have missed, as well as ensuring they don't lose skills they already know. Kids attend an average of two to three times a week for 60 to 90 minutes. During that time, there are three to five instructors available.
"Having multiple instructors is an integral part of our method because we all teach things differently. We can find the method that works for each individual student," Chevalier explains. "Sometimes, I may be explaining something to a student and she is not getting it, so I call over another instructor. They explain it in a different way that the student understands and you can see the lightbulb come on."
Their methods are different, too. They break down the foundational math skills and vocabulary so your child understands the math they are being asked to do. One concept, number sense, asks students to find patterns and relationships between numbers to make arithmetic easier. For example, if you were asked to add a string of numbers such as 1+2+3+4+5+6+7+8+9+10, students would be taught to find the "tens" in the equation ­–  10+0, 9+1, 8+2, 7+3, 6+4. This method results in five tens and a five, or 55, allowing you to solve in your head, without a calculator.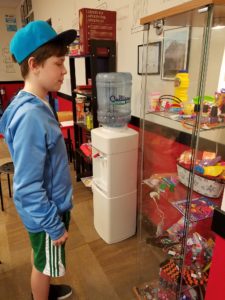 Aside from regular sessions, Mathnasium is offering two new morning workshops in July – one for multiplication and one for pre-algebra. Returning this year is "STEM Days of August." Once again, Mathnasium will partner with local engineers for a summer camp from 9:00 a.m. to 12:00 p.m. each day during August. Students can come for the whole month or just one week. These camps combine math with science and engineering. Space in the August camps is limited with just forty-eight students (sixteen in each of three age groups). Parents can reserve a space in advance by calling 360-688-9963. Campers do not need to be current clients of Mathnasium.
Whether through regular sessions at Mathnasium or participation in a summer camp, students engaging in mathematical practice over the summer can avoid summer learning loss while having fun at the same time.
Mathnasium is located at 4331-B Lacey Blvd SE, Lacey. For more information, visit the Mathnasium website or call 360-688-9963.
Sponsored