The bright overcast of morning melted to deep gray. Then my windshield wipers hurried to clear away splats of icy rain that suddenly turned into snowflakes. It was a brisk 37 degrees. Nevertheless, I am affirming the grip of winter is loosening, as the days stretch ever longer. The promise of spring emerges as daffodils poke up. It's time to shake off the remains of winter and plan mini-adventures to welcome spring. I'm talking about excursions on Thurston County's Bountiful Byway.
First stop: The Olympia Farmers Market. Spring means the market moves off its Saturday-only schedule and is open Thursday through Sunday. The hours return to normal as well from 10:00 a.m. to 3:00 p.m. starting April 1. You will be able to brighten your meals with the earliest spring greens including kales, lettuces and chards. Every week the produce choices will be expanding and shifting. Move over winter root vegetables, it's time for spring.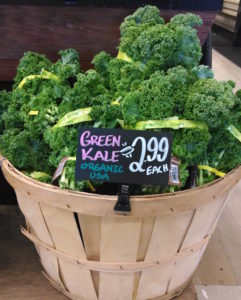 Always a popular meeting place, the Olympia Farmers Market offers beverages and prepared food items including crab cakes, burritos and smoothies. What's your favorite? Maybe it is a gingersnap cookie. Take in the live music on center stage for your dining ambiance and shopping pleasure. There are tables so you can sit, sip your espresso, eat your lunch and gab with friends. Produce vendors are side by side with small artisan businesses that craft soaps, lotions, jewelry, wall art and so much more. The talent and variety never cease to amaze me. I've also found that vendors are pleased to tell you about their products and their work.
Like the Olympia Farmers, the Bountiful Byway has been accessible all winter, but you might have resisted driving or cycling due to inclement weather. Wait no longer! The weather is improving. In case you haven't heard of the Bountiful Byway, it follows the scenic back roads in Thurston County on a self-directed route dotted with local farms and attractions to visit via car or bike.
Perhaps you are interested in local meats. You can make arrangements to visit Colvin Ranch or Nelson Ranch along the route. Both are family-owned businesses that thoughtfully raise their grass-fed cattle.
Five generations of the Colvin family have operated the ranch. Their cattle are born and raised right on the farm. You can buy a half or quarter side of beef or purchase beef by the box which includes a variety of ground beef, steaks, stew meat and roasts. Pastured pork is available by the whole or half pig. You can pick up your orders at the ranch. Both Olympia Food Co-ops sell Colvin meat as well as Spud's Produce Market and Farm Fresh Market.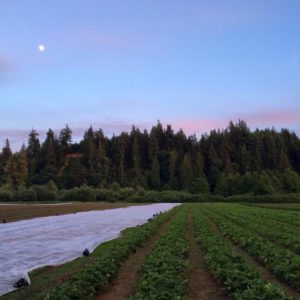 The Nelson Ranch has also been providing quality local meat for 150 years. The family is committed to sustainable and humane practices. Their 100% grass fed cattle are raised without antibiotics or feed additives. Studies have show that grass fed and grass finished beef is higher in vitamins E and C plus beta-carotene. It contains more omega-3 fatty acids as well. Also, the ethical treatment of the animals at both of these ranches demonstrates their care and respect for the livestock they raise. There's a lot of good to be said for sourcing your meat from our local farms. You can order on line and Nelson Ranch also hosts various events on the farm.
Now that you are out and about, be sure to appreciate the views of Mt. Rainier in one direction and the Black Hills in another as you cruise along the Byway. Look at your map to see what other stops you might want to make before heading home. To accompany your meat, you could check out the vegetable stand at Helsing Junction Farm where spring vegetables will be appearing soon.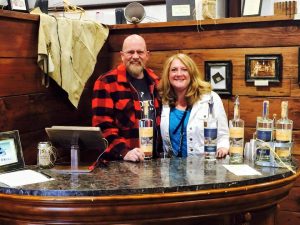 Did you build your thirst on this little trip? The Bountiful Byway has craft beer, wine and spirits to pick up and take home. In the meantime, stop in at Lattin's for a glass of cider and one of their famous apple fritters. Drive safely and breathe in the spring beauty. As spring emerges, so do Thurston County residents, rediscovering the beauty of our home.
Eat Well – Be Well