Nothing brings friends closer together than some good ol' fashioned competition. Add a few adult beverages to the mix, and you have an action-packed trivia night. Bars and restaurants across Thurston County play host to these rambunctious activities all week long.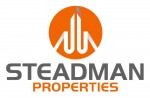 Tuesday
Your trivia team can tackle three different trivia hotspots. The first stop is Pints & Quarts at their Capital Mall location for 7:00 p.m. trivia. Teams can compete for bragging rights and enjoy drink specials during the game. Get to this location early as tables fill quickly.
How about trivia and a show? If interested, then your team will want to visit Uptown Lounge, conveniently connected to the Yelm Cinemas. The games begin at 7:00 p.m., giving you and your team plenty of time to take in a movie before or after the competition. Drink specials and different weekly themes make this bar a must for any movie lover.
Buzz's Bar & Grill hosts Denver-based trivia company, "Geeks Who Drink." The quizzes involve a collective effort of dozens of people and are used in 700 pubs nationwide. With that said, the following behind this trivia night is large and the teams fierce. Bring your A-game to Buzz's starting at 7:30 p.m.
Finally, make your way toward Capitol Lake and stop at Hannah's. At 9:00 p.m., the bar evolves into a game show where teams can show off their trivia skills to win prizes. After your team enjoys its inevitable victory, play a round of pool and soak up the much-deserved win.
Wednesday
Hump Day provides some mid-week fun starting with Charlie's Bar & Grill on 4th. "Geeks Who Drink" trivia starts at 8:00 p.m., and teams can compete for some serious swag! This includes growlers of beer and t-shirts. Do not miss their incredible cocktail menu and happy hour while you destroy teams with your knowledge.
If you are looking for a new take on trivia, do not miss the weekly event at Forrey's Forza in Lacey. Along with their daily array of caffeinated drinks, this coffee shop also has beer and wine and a wide variety of food available. Trivia at this location begins at 7:00 p.m. and includes five rounds with six questions in each round. Prizes are given during each round and include Forza gift cards.
Thursday
You have almost made it to the weekend. Skip the Friday night bar crowds and head out on Thursday instead. O'Blarney's Irish Pub is a one-stop shop for many trivia teams. They offer delicious food, bar games and local sports events. The aptly named "Thursday Night Pub Quiz" starts at 8:00 p.m.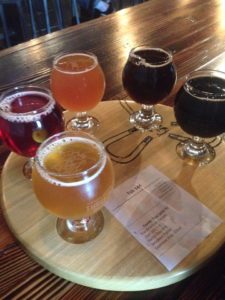 Looking for delicious pizza to go with your trivia night? Check out Farrelli's Pizza & Pool Company. Trivia begins at 8:00 p.m. where teams can win a variety of prizes and serious bragging rights. If you want an edge on your competition, visit their Facebook page for a sneak peek at the week's theme before heading into battle.
If you are a history buff, take your team to Three Magnets Brewing Company. Trivia night there is brought to you by the Washington State Historical Society and the Washington State Archives. Take your Washington sports-based knowledge to seek a victory. Do not miss tasting one of their many Oly-inspired beers or a local favorite, the "sammich."
2 Mile House Pub & Eatery is the premiere Westside trivia venue. Test your knowledge with your team of up to four people on their monthly themes to earn the grand prize of $50. If you plan to visit, it is important to RSVP and show up early before questions begin at 9:00 p.m. They mean business.
It is time to round up your friends and colleagues to head out on the town for trivia night. Whether you specialize in sports, movies, history or other trivial knowledge, it is time to make those skills pay off. Fill your week with teamwork and awesome opportunities to be a trivia champion at one of these venues throughout Thurston County.