I am one of the rare people that love to go to Costco. I also like to go to the hardware store and the dump. It gives me a sense of satisfaction, throwing things into the pile, buying parts to improve my home, and stocking my pantry with food. I feel productive and prepared for life. If I'm going to be honest though, what I love the most is taking a break during days of errands, having lunch, and storing up energy for the rest of the day's work. These are good days. If you are like me at all, good days involve good food.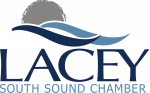 That's why I was excited when I discovered a pair of restaurants in Hawks Prairie, just a stone's throw from all of those chore-associated destinations: Curry House and Beau Legs Fish and Chips. Both restaurants are family owned and boast what tastes like long time home cooking. Both restaurants have lovely service and plenty of space along with rewards programs for returning customers. And both restaurants give you a chance to try good food that you might not find elsewhere.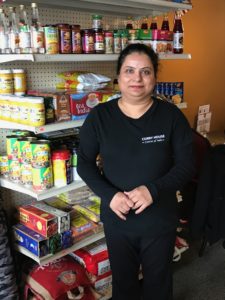 I first went to Curry House with friends who have eaten enough Indian food to know exactly where the good places are. We ordered garlic Nan as an appetizer, and I could have eaten it all day. For entrees we ordered all of the things: Butter Chicken, Vindaloo, and Mushroom Curry.
I understand that there are mushroom people and non-mushroom people, but for those of you who love mushrooms, like I do, there is nothing like a plate of Mushroom Curry. The flavors are perfect and understated, and there is plenty of it so you can count on bringing some home for leftovers. The Butter Chicken and the Vindaloo got the seal of approval from my friends who ordered it, which means a lot. They come from families who have cooked these recipes for generations. At the Curry House, you can order your food at any level of spice, and the spice lovers in our group were happy. For those of us who can't quite handle our spiciness, I can say that my food was perfect. The prices were incredibly reasonable, especially considering that we departed with plenty of leftovers for later. With lunch behind us, we were ready for what the rest of the day had in store. For me that was errands, for my friends it was the hardware store.
If you are in that same neighborhood but not in the mood for Indian Food, stop in next door to Beau Legs Fish and Chips. Beau Legs features a southern menu of fried catfish, alligator, and much more. I met friends at Beau Legs recently, and given that all of us are fans of southern food we were excited to try it. Our server told us that they make their hush puppies in house, so we ordered some as an appetizer and were not disappointed.
I am a long time lover of fried chicken, so that's what I ordered. I chose greens and mashed potatoes as my sides, but they were out of greens so I chose macaroni and cheese as a back up. What I love about southern food is the effort that's put into side dishes: the mac and cheese was great, and while I'm sure I would have loved the greens, I was not disappointed.
My friends ordered the pork sandwich and the fish and chips, and promptly ate their entire meals all while saying they weren't too hungry. I knew exactly how they felt. The pork sandwich was a back up order as they were out of beef brisket. Eating at Beau Legs is a little like eating with a great home chef: they seem to run out of things and get a bit behind, but it's worth it to take what they have to offer you.
We were there on a quiet Monday, at the end of a holiday weekend. A constant stream of customers came in, many ordering carry out on their way home from shopping. Beau Legs also has a food truck on base at JBLM, and offers a military discount. The server was careful to ask each person if they wanted to take advantage of that. Several customers were friendly with the folks who were cooking, and there were lots of happy words exchanged. On Fridays and Saturdays Beau Legs serves a special Jambalaya, which I will definitely go back for.
Beau Legs and Curry House are not all that their little block in Hawks Prairie have to offer. You can also find sushi and Pho there on Tallon Avenue, so there is something for everyone. If you want to take a break from your chores, we are lucky to have so many options.
Curry House
Beau Legs Fish and Chips
8765 Tallon Lane NE
Lacey, WA 98516
360-923-1111 (Curry House)
360-915-6328 (Beau Legs)