With all these rainy days it's hard to believe it, but Spring Break for most Thurston County students is just around the corner – April 3 -7. For most school age children this means time off from school, but for many parents it can be a scramble to find something to keep them occupied. Lucky for us, in the Olympia area there are plenty of different options for day camps where kids can learn and have fun. From outdoor adventures, to learning how to grow your own food, there's a camp for just about everybody.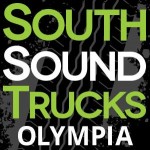 GRuB
Seed to Table Camp
Ages 6-10
9:00 a.m. – 3:00 p.m.
Cost: Varies based on income
Get a taste of what GRuB is all about during this Spring Break Camp. Grade school age students will have the opportunity to explore the farm, garden, make daily snacks and lunches in the kitchen, and learn about beneficial insects. Throughout the week students will also get to go on field trips to local area playgrounds.
The Farmstead Grade A Goat Creamery
Ages 6-11
9:00 a.m. – 4:00 p.m.
Cost: $275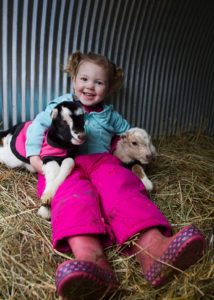 Their website explains this as, "Our Spring Break Camp will prove to be the most fun your kiddo can have while shoveling poop." In truth, campers will get to experience baby pigs, goats and chickens and learn about their care. Also on the list will be creative art projects with materials found on the farm and even doing yoga daily with the goats. A goat cheese snack will be provided daily, but campers bring their own lunch. Photos will also be taken and given to each child.
Olympia Family Theater
Mother Goose Has Flown the Coop
Ages 7-13
9:00 a.m. – 3:00 p.m.
Cost: $185
Take part in this fun adventure and put on a play to cumulate the week's activities.
A Mother Goose Mystery
Ages 5 and 6
9:30 a.m. – 12:00 p.m.
Cost: $95
Younger kids will attempt to solve this mystery and perform what they have learned at the end of the week.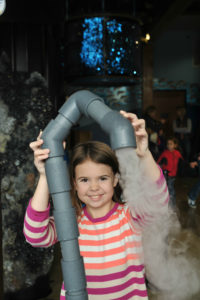 Splish, Splash, Splosh!
Age 3-Kindergarten
9:00 a.m. – 12:00 p.m.
Learn all about water in fun, inventive new ways like painting with ice cubes!
Once Upon a Time
Age 3-Kindergarten
1-4 pm
Come create a fairytale world with all your favorite characters. Plays, puppet shows, and stories.
Garden Arts and Eats
Grades 1st–4th
9:15 a.m. – 12:15 p.m.
Learn all about how things grow, healthy foods, and even create some artwork with fresh vegetables.
Toy Inventors
Grades 1st–4th
1:15 p.m. – 4:15 p.m.
Build your own original toys! Learn how things work and how to create.
Families can sign up for two camps to make a full day.
Cost: Half-Day $119/member, $139/non-member
Plus materials fee: $15 per camp
Full-Day $320/members, $360/non-members
YWCA of Olympia – Girls Without Limits
Sound of Science Camp
5th-8th grade girls
Cost: $150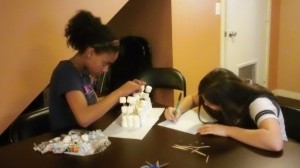 At the YWCA of Olympia, middle school girls will learn Science, Technology, Engineering, and Math in Recording, Production, and DJing. This will be a hands on experience where campers can produce their own music, run the technology and also learn about women pioneers in the field.
Valley Athletic Club
Sports Camp
Ages 6-13
Half and Full Day options available
Meet some new friends while playing sports like soccer, swimming, tennis, cross-training, and so much more. Snacks are provided and lunch is available for purchase on site.
Olympia High School Spring Soccer Camp
Grades K – 6
K – 2nd – 9:00 a.m. – 10:30 a.m.
3rd – 6th – 10:00 a.m. – noon
Cost: $60 in advance / $65 day of camp
Learn keep skills, defensive tactics, ball striking and game play in this fun, 3-day camp on April 3 – 5 hosted by the OHS boys varsity socer team and led by seasoned coaches Ty Johnson and Travis Larson. Each player receives a shirt, a morning of fun and some new soccer skills.
Alley Oop Gymnastics Center
Ages 6-12
8:00 a.m. – 4:00 p.m.
Cost: $65/day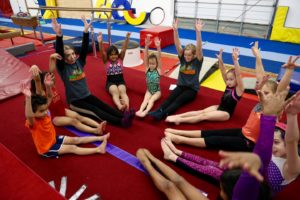 Come play in this gymnastics gym with an Alice in Wonderland Theme. Beginner, Intermediate, and Advanced levels available. Kids will learn gymnastic moves, play games, and participate in other activities.
Boys & Girls Clubs of Thurston County
All ages welcome through high school
Break Camp Hours Monday – Friday 7:00 a.m. – 6:00 p.m.
Drop-in Monday – Friday 10:00 a.m. to 4:00 p.m.
Extended hours Monday – Friday 7:00 a.m. to 6:00 p.m. *extra fee for extended hours
Lacey, Tumwater and Rochester locations only open during Spring Break
Cost: Dependent on Income
The Boys & Girls Clubs of Thurston County offers campers a variety of choices to participate in on a daily basis. From games and computers, to outdoor and community activities, there is sure to be something to keep your kiddos occupied.
Lacey Parks and Recreation
Ages 6-12
7:30 a.m. to 5:30 p.m.
Meets at Mountain View Elementary
Cost: $170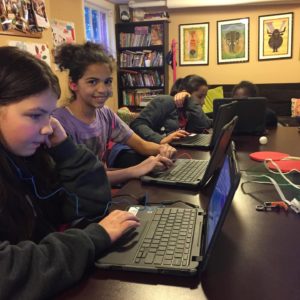 This year students will get to take a new adventure every day of Spring Break with field trips scheduled to the Rollerdrome/Olympic Club, Arbor Day Celebration, Burfoot Park/Woodland Creek Community Park, Northwest Trek, Lattin's Cider Mill, and swimming at RiverRidge High School. Children are asked to bring a sack lunch and snack each day.
Note: This camp is full. Visit their site for more information about their waiting list.
Olympia Parks and Recreation
Bricks 4 Kidz All Day Spring Break
Ages 5-12
8:00 a.m. – 5:00 p.m.
Cost: $345
This camp gives kids something different for each part of the day. Start the morning with some creative build time using LEGOs. Then take a turn at the Bat League Camp, and finally try to catch Pokemon at Pocket Brick Monsters. Kids will need to bring their own lunches every day.
Note: There is also an Animal Adventure Camp and Variety Camp, but they are already full and taking names for the waiting list.
South Sound YMCA
Ages 5-12
7:00 a.m. – 6:00 p.m.
Cost: $130/facility members, $138/program members
Briggs Community YMCA
An all Sports Camp with many different activities both inside and out.
Olympia Downtown YMCA
Pokemon Go Camp where you search for Pokemon and create your own.
Pioneer Elementary
At this Community Heroes camp, each day will feature a new hero and theme like police, fire, and many others.
Michael T. Simmons Elementary
Fairy Tales and Folklore with magical stories to imagine and play, crafts, games, and silly skits.
Chambers Prairie Elementary
Here campers will participate in an Art Academy with hands on experience introducing them to all different art media like painting, clay, drawing and more. An evening arts showcase will be the final project of the week.