"A parent is their child's first teacher."
Brianne Winkelman and Tiffany Leighty, the teachers at Eastside Cooperative Preschool, are firm believers in this poignant truism. It is why they are both so dedicated to the co-op education model, where regular family involvement serves as a vital cornerstone of student success. It is also why they have both enrolled their children in the school where they teach.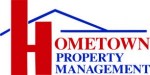 "Our community is fortunate enough to have many wonderful preschools to choose from," says Winkelman. "I chose to send my daughter to Eastside Cooperative Preschool not only because I teach there but because I felt it would give her a magical childhood experience, one that would challenge her, nurture her and teach her."
At Eastside Cooperative Preschool (otherwise known as ECP), the kids' curriculum is play-based and often joyously messy. Kids go outdoors in all weather. Puddle-jumping is definitely permitted. When they create art, the focus is on process rather than product. They get to learn about how much glue is too much by doing and experimenting, not just being told.
"Play is an essential part of early learning," affirms Winkelman. "As children play they are learning the cognitive, socio-emotional and physical skills they need to take them into successful adulthood."
For instance, take a group of children building with blocks. They are using social skills and problem-solving while they negotiate what to create. They are also engaging with scientific and mathematical concepts such as gravity, balance, height, weight and stability. If disagreements arise, there is an opportunity to practice conflict resolution under the thoughtful supervision of a trained adult.
The adults are constantly learning, too. Co-op parents commit to regular volunteer shifts, so there are always multiple adults in the classroom. Participating on this level provides parents and other caregivers with constant opportunities to practice positive guidance strategies. This practice is particularly effective because it occurs in a supportive environment. The teacher is always willing to assist both adults and children. Additionally, a valuable partnership with South Puget Sound Community College offers ongoing education for both co-op families and school staff.
Preschool parent Kora Minton sums up the benefits quite nicely. "Through the co-op experience, my husband and I have been able to learn right alongside the kids. We've learned valuable parenting techniques that we apply each day at home."
Additionally, the enrolled families at a co-op preschool share the benefits and responsibilities of ownership. Their voices guide both the present and future of the school. And their hard work keeps the classroom functioning at every level whether washing dishes or making payroll.
Not surprisingly, this multi-layered involvement builds a strong sense of community. This has been a vital component for Leighty, a certificated educator and reading specialist with over 10 years of teaching experience. She first joined the co-op as a parent five years ago. "My husband and I had just moved to Olympia with a two-year-old, and then we had twins. We had no family near us, so ECP became our family."
When a position opened at the school, Leighty took over teaching the two-year-olds. Her four-year-old twin boys attend a different class. Says Leighty, "I love teaching and being a parent at ECP. I get to be a leader and an expert on Tuesday and Thursday when I am teaching, then on Monday, Wednesday and Friday I get to be an observer and participant."
For Winkelman, there is even more overlap between her roles as teacher and parent. She actually teaches the class that her daughter attends. "I was nervous before the school year started," Winkelman confesses. "I was worried that she would not want to share her mommy."
But Winkelman has been pleasantly surprised. Her daughter approaches all of the adult volunteers for help. She also takes special pride in helping her mother prepare the classroom crafts. For her own part, Winkelman enjoys being present to witness and guide many of her daughter's learning milestones. "I also feel so much solidarity with my fellow parents," she adds. "I get to be on both sides of the fence and truly appreciate the commitment they are making."
"We need to provide the space for children to explore, build and create while adults are present to guide and support their learning," says Leighty. As both a parent and educator, she is deeply grateful that her preschool is so committed to providing that space.
If your family is interested in exploring Eastside Cooperative Preschool, the co-op's membership chair is always happy to help. Email her at ecpmembershipchair@gmail.com.
Additionally, Eastside Cooperative Preschool will host an open house registration for the 2017-2018 year on Saturday, March 11. The event lasts from 10:00 a.m. to noon, and will be held at 1416 26th Avenue NE, Olympia 98506. Children welcome!