When I began my research to write a story on Perlot Orthodontics, I did what anyone would likely do—I visited their website.
I found services like Invisalign and InvisalignTeen. I found the convenient hours and locations in Olympia and Shelton. I found information on braces. It wasn't long, however, before I noticed the navigation bar had a tab labeled "Fun & Games," which was a surprise on a professional business site.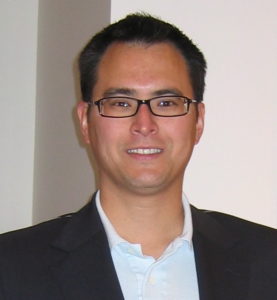 In just a few clicks, I was playing Frogger, Simon and Space Invaders. I was coloring pretend braces every color of the rainbow and checking out Easter Egg contest winners. It was clear to me, Perlot Orthodontics is a unique place that values fun and speaks to younger patients. (And maybe older ones, too—those are vintage video games!)
So, when I met owner and orthodontist Rob Perlot (Dr. Rob), it was no surprise that he was easy-going and had a big smile on his face. His new office was open and beautiful, with tasteful art and a relaxed atmosphere. The staff was friendly and engaging.
I learned both online and in-person the value of Perlot's charisma. Just ask him to give you his signature handshake. But in-person, I also began to learn the depth of his character and his commitment to orthodontic practice. He has been in the dental field for the past 17 years and through it all, his dedication to patient care has remained steadfast.
And, it's not just high-quality, consistent care that's important to Perlot. It is also his relationships with patients, many whom he will see regularly for up to two years.
"I like to interact with my patients and get to know them," he says. "There's a person attached to this mouth—it's not just teeth."
While many orthodontic patients are adolescent, Perlot sees his fair share of adults, too, offering traditional and the clear, (and less obtrusive) Invisalign option which is popular with the older crowd.  However, he encourages parents to assess their child starting around age seven. The jaw and teeth are still growing and changing in childhood, making them much easier to move and correct that in an adult. And, as always, initial assessments with Dr. Rob are always free.
While veterinary medicine was once an option, as were other options in the medical field, Perlot chose to specialize in orthodontics because it was a "place to be around young, healthy adults who are looking to better their life."
One of Perlot's most gratifying job perks is when he sees a once-shy kid blossom into a confident young adult after treatment. That is often the most gratifying part for patients, too.
"Thank you for not only giving my family beautiful smiles but making the experience fun. You and your staff are exceptional!" raves one review on Facebook. Another reads, "Dr. Perlot and his staff are awesome. Nothing in this world compares to seeing your child smile with the perfect teeth you wish they could have been born with."
Happy, healthy patients are a priority and naturally stem from Perlot's love of academia—he attended the University of Pennsylvania earning both his Master of Science and Doctorate of Dental Medicine degrees. He was also a faculty member at the University of Pennsylvania Department of Orthodontics and instructor at Temple University Episcopal Division Pediatric Dentistry Residency. In addition, Perlot spent time as an orthodontic consultant in Italy.
While he may return to formal teaching in his retirement years, his own learning hasn't stopped. Perlot diligently keeps informed on innovative technology and techniques and takes continued education classes as often as he can.
"Education is an important component," he affirms. "As you know, information changes so quickly, if you are just leaving university, the things you learn are tried and true. But you need to be in the here and now. It's not enough to be hip, you need to be educated."
New technologies implemented at Perlot Orthodontics are accelerated orthodontics and digital scanning of teeth.
"For difficult movement of teeth, ones they say are impossible to move, we can move them now with this accelerated procedure," explains Perlot. "I use micro-osteoperforations, where you can move teeth in ways that you couldn't before—and faster." Digital scanning offers another high-tech way to take a picture of the teeth without having to use the traditional mold.
Other common treatments include crowding of teeth, overbite, and spacing of teeth.
When Perlot is not taking classes, fixing patient's teeth, or keeping up with his wife and three young daughters, he enjoys golf, fishing and sports, especially watching hockey and rooting for the Seahawks. He is also a proud member of the West Olympia Rotary Club.
Visit Dr. Rob Perlot and his team at their new Westside location or at their Shelton location. For more information call 360-786-1600. New patients are always welcome.