Imagine waiting for a flight to the east coach, on the phone frantically tracking your bid for an item you were dying to have. You and your spouse are juggling luggage, tickets, passing security, all while listening to the radio and bidding right up until you board the plane.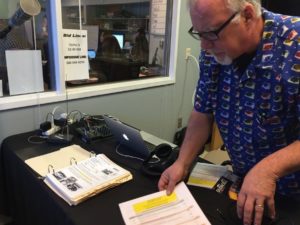 That is the kind of excitement the KGY/KAYO annual Big On-Air Auction generates for listeners and successful bidders. And yes, the couple not only made their flight but also won the item they wanted.
Mark February 4 on your calendar. For the eighth consecutive year, KGY/KAYO Radio will be hosting their annual Big On-Air Auction. With more than $200,000 in goods and services available to bid on, there's sure to be something for everybody. Big ticket items, like a 2002 Chevrolet Monte Carlo, hot tub, and large generator, as well as smaller items will match any budget. "Our listeners get a great opportunity to get great deals on a variety of items. It's a lot of fun. We enjoy bringing this opportunity to our listeners," says Noel Wall, regional sales manager for the station. The auction will be simulcast on both KGY 95.3 and KAYO 96.9.
Before the auction, view the available items on the station's website. Here you can also find out the time the item will be available for auction. Noel says there will be between 16 – 20 items available each hour from 8:00 a.m. – 5:00 p.m. "Figure out what you might be interested in buying and when you're going to want to listen – just make sure you're listening during that time," he says. When that hour is up, everything changes and those items are no longer available.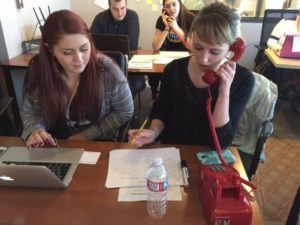 KAYO Radio makes the auction easy. You don't have to, but Noel recommends registering online to receive your bid number in advance. When you are ready to bid, pick up the phone and dial the station. Stay tuned to the radio throughout the hour to make sure your are not outbid.
Noel says part of the fun is hearing listener stories throughout the day. "We have lots of great stories about people who have gotten just what they wanted and received a great deal. Sometimes, it's something they never knew they needed." In fact, Noel's wife planned their wedding around a radio auction he tells me with a laugh. From the flowers to the cake and food, it can be done. This year there's even a wedding dress to bid on.
All auction items come from local businesses and Noel tells me that's part of the draw for the Big On-Air Auction. Although it serves to generate revenue for the station, it's also a chance to showcase our community. "One of the really key things about the auction is that it's local to local to local. When you look at who we are and the businesses we're working with, these are local business owners all the way around. This is really a locally connected web." In exchange for the auction items, the businesses receive advertising at the station.
Tune in to KAYO 96.9 Country or 95.3 KGY on February 4 between 8:00 a.m. – 5:00 p.m. to see what this year's auction has in store. "We get a lot of listeners that just tell us 'we had fun listening, maybe we did bid and buy a couple of things, maybe we didn't,' but they all have a ton of fun doing it." The Big On-Air Auction will also be streaming online at kayofm.com.
Sponsored