When I am 97, I plan to be healthy, wealthy, and wise. I am still a few decades away, however. Looking for advice on longevity, I chatted with Olympia area resident, Sam Rayor, who is on the cusp of his 97th birthday.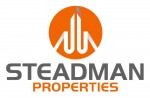 To make sure he was home, I called ahead. When we finally connected, I learned that one day a week Rayor rides an Intercity Transit bus from his home in Lacey to the Tumwater Senior Center to play chess and have lunch. Another day he is off to buy groceries or check out the merchandise at Goodwill. On Fridays he attends Shabbat service at the Temple Beth Hatfiloh, and on Sundays he worships at Unity of Olympia. We had tea together at his house.
First, Rayor filled me in on his distant past. He graduated from the University of Wyoming in 1941. At that time it cost $50 a month for tuition, room, board, and books. After four years Rayor received a degree in statistics/business. Initially, he went to work for the US government at the Rock Island Arsenal. After a rotation of service, he was transferred to Talladega, Alabama. WWII was underway, and Rayor did not want to be drafted. He opted to enroll in the V7 program, which was the United States Naval Reserve Midshipmen's School. This expedited program trained officers for the expanding US Navy. After three months of training, he earned the designation of ensign.
Eventually, this took Rayor to Norfolk, Virginia, where he left on a destroyer to the war's theater in the Pacific. It was during this time that Pearl Harbor was bombed. During Rayor's service on mine sweepers in the Pacific, his ship was involved in ten Japanese invasions. This led to his being awarded ten battle stars. By the end of the war, he was Lieutenant Rayor. He then moved to San Francisco, met his wife, worked as a contractor, and raised five children. When the Korean War began, he was offered a commission but chose not to be away from his family.
Now let us skip ahead to the time when Rayor's children were adults. Three were living in the Pacific Northwest, so he and his wife moved to Olympia to be more centrally located. About twelve years ago, his wife passed away. Rayor kept busy with various projects, but he also went dancing a lot. It was at one of the dance classes that he met Melly Melville, whose husband had died many years previously. Their relationship steadily grew. The day after Melly's 80th birthday, she and Rayor were married, and they recently celebrated their 11th anniversary.
What is the recipe for a long life? According to Rayor, it is not that complicated: "Eat well, don't smoke, don't drink, and be lucky not to be run over by a bus." He currently takes no prescription drugs. A long time student of food values, Rayor prefers to use food as his farm-acy. His usual breakfast is a bowl of mixed beans that he cooks in a crockpot. He adds to that a banana, an orange, and perhaps several prunes, dates, and figs.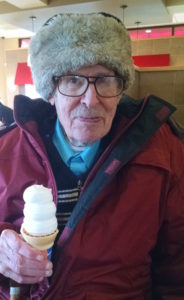 Rayor also believes in the importance of keeping his body moving, so he exercises most days. "Bodies are meant to work," noted Rayor, who walks to and from the bus stop regularly. He has led a physically active life and still finds pleasure in building projects like putting up extra shelving in the bathroom and making outdoor flower boxes. I think one of his favorite stores is Harbor Freight.
Rayor reads, does puzzles, checks his credit card balance on his home computer, and lugs his portable shopping cart on the bus. He does not hear or see as well as he used to (one eye was damaged during a surgery), but his brain is working just fine. As a nutrition educator, I hear most people say they are interested in quality of life over quantity of life. Sam Rayor is clearly still enjoying a full measure of both.