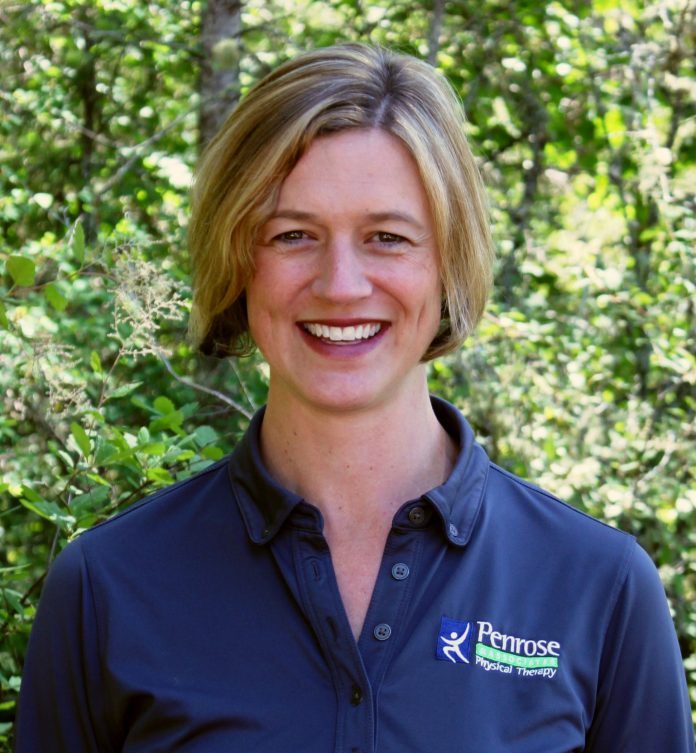 Osteoporosis is often referred to as a silent disease because one cannot feel their own bones weakening. Until a bone is broken, there are usually no symptoms.
One common fracture resulting from osteoporosis are vertebral compression fractures. These fractures are unique in that they are silent and often cause no pain, resulting in multiple fractures often going undetected. More vertebral compression fractures happen than stroke and cardiac events a year combined.
But once diagnosed, this debilitating disease can be counter-acted tremendously by physical therapy, helping reduce falls that can cause breaks, and to actually regain bone density.
At Penrose & Associates Physical Therapy, osteoporosis treatment is a specialty. Through their building strong bones program, trained physical therapists support patients with education and training. Patients can expect to learn proper posture, safe ways of moving, lifting, and reaching, strength training, balance, and flexibility.
Included in treatments are specific postural measurements to determine if you are likely to have a silent compression fracture.  If fractures are suspected, referral for x-ray imaging is likely the next step. But, diagnosis through physical assessment is your first step.
"Penrose & Associates Physical Therapy showed me what exercises I can safely do and what motions to avoid," says patient, Linda B. "I am looking forward to increasing my bone density with these daily exercises."
Hand-in-hand with bone density exercise is fall prevention. Fractures due to a fall can be very painful, costly, and sometimes fatal. A person with a hip fracture has a 20 percent chance of dying within six months as a result of the fracture. Common breaks include back, forearm, and hip.
Penrose & Associates Physical Therapy asks, "Can you stand on one leg for 50 seconds? Can you get up and off the floor without help?" If not, these are signs that your balance and mobility are impaired.
Partner with a team of knowledgeable therapists who use evidence-based care today, and take control of your osteoporosis. Learn more at www.penrosept.com.
Sponsored