The clock wasn't the only reminder that it was getting late.
It was getting close to 11:00 p.m., bedtime for some. But Chris Pugh, along with his teammates with the Oly Town Artesians semi-pro indoor soccer team, was chasing the soccer ball during another practice, trying to score. And Pugh was having the time of his life.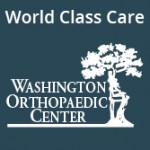 "It's one of those things I know my time is limited," Pugh said. "I might as well come out and take advantage of it while I still can."
Pugh, a 1998 North Thurston High School graduate who went on to play college soccer at The Evergreen State College, knows that time is ticking on his playing days. So, at 36 he's still playing a game he's played most of his life. Twice a week, Pugh is at the late-hour practice, working out from 9:00 to 11:00 p.m. at the Pavilion, an indoor field at Evergreen.
"It's a lot fun," Pugh said. "I love it. I'm still passionate about it. "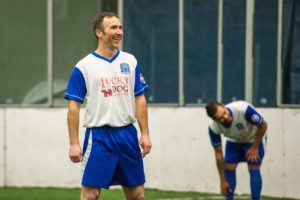 For Pugh and many of his teammates, it's a flashback moment to a time when they played in high school together. Many of the players on the Artesians' roster went to high school locally. Besides Pugh, Ryan Perkins, and Matt Herrera all played at North Thurston. Nate Boatright went to Capital.
Herrera, a 2005 North Thurston grad, joined the Artesians last season, hooking up with some of his old high school teammates again.
"I just missed it," Herrera said when asked why he's playing for the Artesians. "Missed playing on a team. Missed the comradery that comes with it. Knocking around with friends."
Like Pugh, Herrera hears the clocking ticking.
"I figure I'm 30 now and I might as well play before I get too old," Herrera said.
And for Herrera and the rest of his teammates, the late-night practices can be a little troublesome. As a policemen in Mason County, Herrera has to get up early the next morning to get to work.
"That is the hard part," Herrera said with a chuckle. "That's super rough – having to get up in the morning."
But the late practices have a good side to them, too. It allows Pugh and his wife to put their kids, ages 2 and 5, to bed before he goes to practice. That way he's not missing any family time.
On game days, there's often the Pugh kids and mom, cheering for dad.
"They come out when they can," Pugh said. "It's a little tricky for the later games. We want to get them to bed somewhat early. They love to come out and run around, hoot and holler."
Perkins, who after high school became the field goal kicker for the University of Washington, missed a recent practice because his young daughter wasn't feeling well. He's the goalkeeper for Oly Town Artesians.
"It's fun to be out here with guys you played with and you're still out here playing with them," Herrera said. "It's fun to have every once in a while those flashbacks of when you were younger. Hopefully, I'll play with Ryan for as long as I can. We've stayed good friends over the years."
Ray Finn, the Artesians coach, feels that the high school connection with many of his players and the long playing career they've shared helps the Oly Town Artesians play better.
"It's fantastic," Finn said. "This is such a great community for soccer. There's so much grassroots play here, particularly here in the Pavilion. You come here almost any night and it's full of kids playing pickup."
Carl Dedermeyer, a 2007 River Ridge graduate, is another local continuing his soccer playing days. He'll often stretch together back-to-back workouts with the co-ed team he plays on and then with the Artesians, giving him about a four hour workout. He's not on the Artesians roster, but he likes the challenge of playing with them.
"It's nice to get out and run with these guys," Dedermeyer said.
The winning, the workouts and the comradery all add up to fun for Pugh.
"It's fun to come out and run around still and pretend that I still have it," Pugh said with a laugh. "It's a good outlet. It's good exercise. It's good to get back in shape. That's a good excuse to start running again."