Submitted by Ronelle Funk Insurance, Inc. 
Ronelle Funk, president and CEO of Ronelle Funk Insurance, Inc., was recently recognized by the Thurston County Multiple Listing Service Association (MLSA) with its "2016 Affiliate of the Year" award. The award was presented at the large business organization's annual Officer Installation and Holiday Social earlier in December at the Hotel Red Lion in Olympia.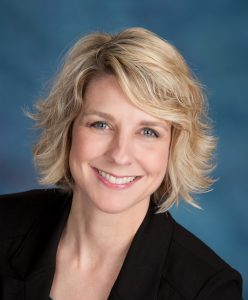 "Ronelle is well-respected in our community and participates in many community and charity events," 2016 MLSA President Rae Anne Toth explained. "Her business success reflects the respect that she's earned, having grown significantly—enough to require opening her second insurance office in Lacey. She is a stellar example of a strong business woman that younger women can look up to and learn from. She is a wonderful asset to our community." 
Funk owns and manages two of the area's Allstate Insurance offices, one in the city of Lacey and another in Yelm. She has been a resident of Thurston County for 29 years and attended South Puget Sound Community College (SPSCC), later graduating from the University of Washington with a bachelor's degree in psychology. In 2005, Funk earned her master's degree in mental health and counseling from Saint Martin's University. She has advised people on their insurance needs for the last 18 years.
A member of the Allstate Against Abuse Team, Funk joined efforts to help victims break free from domestic violence through financial education and empowerment. She is a Yelm Community Schools Business Partner and sponsors local baseball and tee-ball teams, Yelm Dollars for Scholars, the Nisqually Home and Car Show, the YWCA and many other events and organizations. She and her family participate in and sponsor the annual Olympia Toy Run, joining motorcyclists that donate money and toys to the Salvation Army for children in need.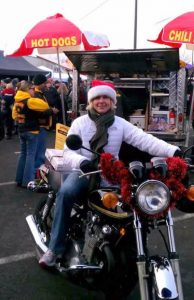 Funk has served as the president of the Yelm Chamber of Commerce and was named its 2014 Business of the Year. Ronelle Funk Insurance was also recognized as the Best Insurance Agency in the Nisqually Valley in 2010 and Allstate customers voted it number one in customer service within a five-state region. Her business has been nominated as the "Best of South Sound" Insurance Agency by The Olympian newspaper readers. 
"This MLSA award is very meaningful to me," said Funk. "The organization is an amazing local group of professionals that serve the real estate industry and have a great read on our communities. Like so many MLSA members, my company and staff truly care about the families and households that trust us to help them protect their most important assets and we want to give back to the place where we live and work." 
Thurston County's MLSA is a networking group of nearly 200 professional members and affiliates that include real estate brokers, loan officers, inspectors, insurance agents, builders/contractors, movers, interior designers and other real estate industry services. The group meets Tuesday mornings for breakfast at Pellegrino's Tyee Event Center in Tumwater, Wash.