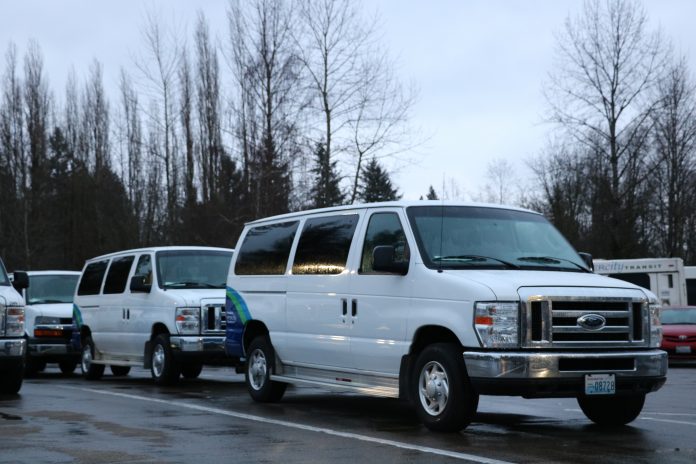 Submitted by Intercity Transit
I
ntercity Transit has granted six 12-passenger vans to community organizations through a competitive application and review process. Each organization will use the van to provide transportation to their clients. Intercity Transit Authority Chair Jeff Gadman says, "We're excited to offer this important program to local groups. Intercity Transit's retired Vanpool vans allow them to provide vital services to their clients and our community."
Community Youth Services will transport at-risk school-age children to after-school programs.

Boys and Girls Club of Thurston County will use the van for their currently wait-listed program to transport low income and at-risk youth to before and after school programs and field trips.

Senior Services of South Sound will transport seniors to activities at the Senior Nutrition Program, Services to At-Risk Seniors and Adult Day Care and Respite Programs.

Community Action Council will provide transportation from Lacey Transit Center to their new location on Willamette Drive in Lacey.

City Gates Ministries will provide transportation to low-income families trying to get back in the work force. Family vehicles will be repaired by a volunteer mechanic and the granted van will be used to transport individuals to work.

Center for Natural Lands Management will use the van to transport partners and volunteers to conservation projects on South Sound prairies.
The Intercity Transit Authority will host a brief reception and present the vans during its next meeting on Wednesday, Jan. 4, 2017 at 5:30. Members of the public are welcome to attend.
Now in its 13th year, Intercity Transit's Van Grant program has awarded 47 retired vanpool vehicles to community organizations through a competitive application and review process. The former Vanpool vehicles are retired due to miles and time in use, and would otherwise be sold as surplus. Vanpool Manager Carolyn Newsome says, "This is my favorite part of this job, because I get to learn more about the wonderful things nonprofits do in our community."
Government agencies or private non-profit organizations serving clients in Olympia, Lacey, Tumwater, Yelm, or their urban growth areas qualify for the program. Applicants identify how a van will benefit their clients and the community as a whole. They also demonstrate that existing transit service does not meet their transportation needs and address their ability to maintain the vehicle for its intended function.
For more information: Stefanie Randolph, Marketing & Communications Coordinator, 360-705-5891
Intercity Transit is a municipal corporation providing public transportation for people who live and work in Olympia, Lacey, Tumwater, and Yelm – an area of approximately 94 square miles. Intercity Transit operates 25 bus routes, a door-to-door service for people with disabilities, a vanpool program, specialized van programs, and is active in community partnerships.