Olympia High School freshman Jack Sawyer doesn't remember the first time he visited the hallways of OHS. But his mom does.
Rosie Sawyer was pregnant with her son, Jack, and working at Olympia High School as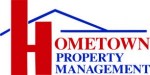 a sign language interpreter for a deaf student. Rosie said she "grew and grew while walking the halls."
It was in her third year working at OHS when she became pregnant with Jack. Rosie left her job when Jack was born, but would bring her new baby to OHS to see those she worked with in the math department.
Dennis Herbert, and OHS math teacher, was one of Rosie's colleagues. Herbert said he could tell Jack was going to be a bright, inquisitive child from the start. As the school year came to a close, Herbert thought about doing something fun for Jack and Rosie. He thought about Jack attending Olympia High School one day and having something waiting for him when he arrived on campus as a student.
So, Herbert put together a time capsule, adding some items from around his classroom and other mementos to represent life at Olympia High School in 2002.
Fast forward 14 years. On a Friday after school, Jack, now a freshman at OHS, along with Rosie and his dad, Jeff, met up with Herbert, now living in the Portland area, and others who remembered the day they hid the capsule high above room 210. Herbert said he remembers putting the plastic shoe box of items right above his desk.
Was it still there?
"We think so," said current OHS math teacher Mike Steen. Current and retired teachers awaiting the big reveal first had to decide where to look. Herbert said it was above his desk, but wasn't positive where his desk had been sitting that year.
Jack, now 14, placed a ladder in the northeast corner of the classroom and slowly and safely made the few steps up. The crowd joked he should watch out for rodents, so Jack hesitated before lifting up the false ceiling panel.
As luck would have it, he found a plastic shoe box with a white lid. "6-2-03. Time Capsule for Jack. Please do not remove." There it was.
Inside were some items you would probably find in a teacher's desk today: candy, a ruler, a pencil, scissors, a few dollars, some mechanical pencil lead, paperclips, and a set of floppy discs.
Wait, what? The adults laughed while Jack wasn't too sure what to make of these items that looked a bit like coasters. Herbert said he doesn't have any idea what was on them. A retired Olympia High School teacher and current Olympia High School volunteer was able to access a computer in the school's wood shop area that could still read the "ancient" discs. One contained photos from when Rosie brought baby Jack to visit many years ago.
Also in the box was a letter from Herbert to high school freshman Jack. Reading it brought a tear to Rosie's eye.
June 2, 2003
Dear Jack,
Congratulations on making it to high school. Your mom and dad must be extremely proud of you.
You mom has probably told you this but you have been in this classroom many times when you were a baby. I could tell you would become a very smart young man even then because you were always interested in everything around you. You had this type of fun-loving curiosity. Plus you were a happy baby and loved to smile a lot.
I hope you do well at OHS and get a good education because we are all lifelong learners and learning and listening to others is so valuable that it is worth its weight in gold.
Good luck Jack. Call me when you find this. Enclosed are some interesting things that have been laying around this classroom for years. Here is some money to buy yourself a soda.
Your Friend,
Dennis Herbert
The connection created by Dennis Herbert and Rosie Sawyer to her then infant son Jack exemplifies the ties built at Olympia High School, among staff, between staff and students and across the years and generations.