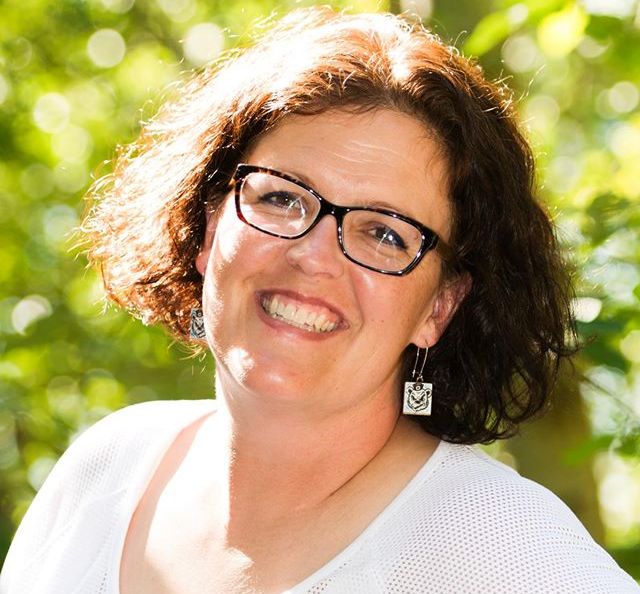 Attitude and effort. Those are the two things Olympia High School girls soccer coach Tamara Liska tells her players they can control. It's a lesson she learned from the late Todd McDougall, long-time baseball coach at Olympia High School whose legacy of inspiring kids is still going strong.
"I tell them all you can control are those two things, not the weather, not the refs, not the other players. And I tell them to go out there and have fun," Liska shares of the philosophy adopted by many current OHS coaches.
Liska, in her first year as head coach, came to Olympia High School in early May 2016 after coaching at Capital High School and local youth teams. Besides coaching, she works part time in the high school as a student liaison officer.
Liska has spent most of her life on the soccer field, starting in Tacoma-area youth leagues. She transitioned to select squads and played for Stadium High School for her four years as a student there. After graduation she was the varsity goalie for Washington State University.
Liska says the soccer field was always her happy place and she wants this for her players.
"They may have a lot of stress in other parts of their life. I hope soccer can be a place where they can forget about all that," explains Liska who holds degrees in human development and sociology.
All Olympia Bears sports teams are in a new league this year and Liska said there are no givens for anyone. Each game has been hard fought and Liska is proud of the way the girls have handled themselves throughout the season.
"Mrs. Liska is a really nice person" is the general consensus of the OHS players. Players feel she is fair, treats everyone the same no matter their year in school and keeps a positive outlook, helping players continually improve.
Liska explained how players today are stronger and faster and focus more on training and nutrition. The game is more fluid, with players moving throughout the field and playing multiple positions. Liska also noted the increase in select teams for girls to participate in, however she encourages her players to participate in other sports and activities as well.
"Some of my girls are also on the basketball team and I work with Coach Jackie Robinson to make sure they are getting the time in to be ready for basketball," she says. "To give the students the opportunity, all the coaches work together to make sure the players can concentrate on the current season but also be ready for the next one."
More than 60 girls make up the varsity, junior varsity and C-team at OHS. There are 10 seniors on the 2016 squad and Liska said every spot will be open next year.
Liska hopes to build a program from local youth teams and recognizes some of her players today from when she was coaching youth squads. "I plan to make those connections and visit the OHS feeder middle schools first and build the relationships similar to football and TCYFL," she says, noting the strong connection between the youth football group and the high school programs.
But Liska says she's just focused on her high school team now, working to make sure the team is operating together on and off the field. And, while she's focused on the varsity squad, she makes a point to know all the players, visiting games and practices when she can.
Liska has also coached a local Special Olympics Unified Soccer team and some of her current high school players have also volunteered in that program, helping them gain skills far beyond the soccer pitch.
Liska is a married mom of four. Her husband, Tumwater and Black Hill's Student Resource Officer Chuck Liska, is also a WSU grad, and when not in Oly Bear blue, you will often see the Liska family in WSU crimson and gray. She keeps in contact with former coaches and teammates and is a proud member of the WSU Gray W Varsity Letterwinners' Club.
This year's Olympia Bear varsity girls soccer squad has a regular season record of 9-4-3 (win, loss, tie) ranking them third overall in the 4A South Puget Sound League. The Bears are headed to district playoffs starting November 3 with a game against Kennedy Catholic at Sparks Stadium in Puyallup at 5:30 p.m.  Follow post-season play here.