Noni Pickard and Hannah Rarick were freshman on the River Ridge High School girls soccer team four years ago when the Hawks suffered through a 3-12 season, which included losing streaks of five and six matches.
"I remember playing under the lights scared me as a freshman," Pickard said.
And now?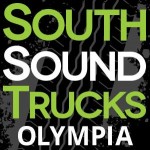 "As a senior being under the lights drives me," Pickard said. "It motivates me to play harder."
These are not the Hawks of yesteryears when the program struggled to pick up victories. Pickard, Rarick and their fellow seniors have River Ridge headed into a drastically new direction – the playoffs.
"Coming in last year that was my biggest struggle – getting them to believe in themselves that they can do it and that they are just as good as anyone else in the league," said second-year coach Kristin Liukkonen. "Clearly they have the talent. It's just mentally getting them to believe in themselves. Getting them to think we can do this."
Goal achieved for Liukkonen and her staff as River Ridge is heading into the 2A West Central District tournament as the South Puget Sound League's No. 8 seed with a record of 7-8-2.
The Hawks begin postseason play on October 29 in a loser-out game against North Kitsap, the Olympic League's No. 2 seed. The game will be at 4:00 p.m. at North Kitsap High School.
"This year the chemistry is there. We have what it takes and we recognize that," Pickard said. "Coach Kristen came in and believed we could be better. I think everyone has a good player and a bad player in them and she makes me feel like that bad player doesn't exist. She pushes us to where we need to be going."
According to Liukkonen, this year's run to the playoffs actually started last year when the team posted a 7-9 mark, equaling the combined number of wins from the previous two seasons.
The new-found success under Liukkonen's watch resulted in the team flirting with a postseason slot last year. It would not transpired, but proved to be the carrot for this year.
"I think last year we were a little bit upset (with not making the playoffs)," Rarick said. "We saw the potential we had. Coming into this season we just needed to get everyone on the same page on how to play."
After opening the season with losses to 3A Timberline and Steilacoom, which would finish second in the SPSL Sound Division, the Hawks went 4-1-2 over their next seven games, laying the foundation for what would be one of the best years in program history.
"We had our moments, of course, but they did really well last year and it kind of just picked up this year. They got over the new coach stuff and they went right to business this season," Liukkonen said. "It was nice to get the first year under my belt. The girls now know me. They know how I like to operate. I've been able to tweak some things and discovered what works for them."
A playoff appearance looked bleak following the Hawks' 4-1 loss to Highline on October 13. It marked a season-high four-game losing skid for the team. Included during the streak was a costly 1-0 defeat to Renton, the school River Ridge was battling for the SPSL Sound Division's fourth and final seed.
In previous years, the Hawks would fade. This season they closed out their regular season slate with three consecutive victories, outscoring opponents 11-1 during the stretch, including a 6-1 win over Tyee on October 24 which clinched a postseason berth.
"We had to win and hope some teams beat some other teams (to make the playoffs). I knew deep down it was a possibility," Liukkonen said. "Everyone was texting everyone Monday night after our game. They were all trying to find scores online. I heard it unofficially from someone on text, but waited until it was officially posted on the website before I told all the girls. When I first told them there was a really good chance we could make (the playoffs) they didn't believe it. I think it's great to see it in their eyes, to see them get to a point where they want it as much as I did as a coach."
Pickard and Rarick are two of seven seniors on the Hawks' roster this year. They are joined by Jordanne Johnson, Maria Lubag, Tanna Crouse, Sophia Whipple and Mariah Caro-Flores.
"We've been playing soccer together for so long both during school season and outside school season," Rarick said. "Over the years it's really built up chemistry. This year has definitely been a memorable experience. It's been so much fun."