Two colleges in Olympia provided early boosts to schools that were later founded in Pierce County. Both the University of Puget Sound in Tacoma and the Pacific Lutheran University had forebearers in Olympia in the late 1800s and the early 1900s.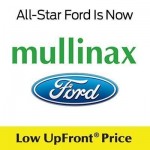 It might go too far to say that each of those Pierce County schools were born in Olympia and were stolen by our northern neighbors. On the other hand, arguably those two well established institutions might not have survived without Olympia's (at times forced) contributions.
Higher education started in Olympia as a series of Methodist schools founded and faded between the 1850s and the 1870s. The latest Methodist school, the Olympia Collegiate Institute (OCI), was founded in Olympia in 1883 and occupied the home of the former schools on what is now the corner of Olympia Avenue and East Bay Drive.
The OCI ran for just over 11 years, educating a dozen or so students each year. The OCI was organized under a local Methodist authority that also oversaw or organized other local schools in the region.
The idea for a much larger Methodist school on Puget Sound (apparently both Tacoma and Port Townsend jockeyed for the college) came from the national Methodist authority. As the new school that would become the University of Puget Sound was finally ready to open in Tacoma in the 1890s, the local regional authority called into question the competition that smaller Methodist schools would give the new flagship.
Instead of merging the schools, the Methodist Conference decided simply to shut the OCI down and allow the University of Puget Sound to grow without competition.
In the years after the OCI, a local secular school (at different points named the People's University or Olympic College) used the same buildings.
In 1907 the local Lutheran authority took control of the OCI site and opened the Pacific Lutheran Seminary. The school offered courses of study in religion, business, general preparation and music.
But, after only seven years, the Pacific Lutheran Seminary closed its doors, after fires "and other drawbacks" made it too expensive for the Lutherans to run. Said the school's president at its closing: "It is not a lack of students that is closing the school at Olympia, for the last year in spite of a severe fire and several other drawbacks has been the most successful in its history. Nor has it been lack of support on the part of the Olympia people for since its founding as the Pacific Lutheran Seminary it has had the full support of Olympia's best citizens."
The majority of the non-religious students at the PLR were sent to another Lutheran institution in the state, Spokane College. But, that school was again absorbed into Pierce County's Pacific Lutheran University 15 years later. PLU itself had already absorbed another Lutheran School before that from Everett.