The "how was volleyball practice" question is a familiar interchange between parents and daughters as they arrive home from school just before dinner.  For the Wilson family, the conversation has a unique twist.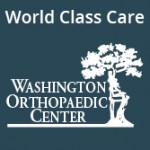 For Shelly Wilson, the mother of Lauren and Camryn Wilson, who are both on the volleyball team at Olympia High School, it has a special been-there-done-that spin to it. That's because the daughters' volleyball coach was also their mom's coach – Laurie Creighton.
"I love it," said Lauren Wilson, a senior and a returning starter. "It's really cool."
For the Wilson family, from mom to daughters, this has been a special moment indeed. But it's not a surprise that a mother-daughter connection with Creighton and the Bears volleyball team has happened. After 38 years of Creighton coaching at Olympia, that's bound to happen. The surprising thing is that they're the first.
"After my freshman year, I got a varsity letter and Coach Creighton said this was the first time she had coached the daughter of someone who played for her," Lauren said. "I just guess not that many stick around."
However, being the "first" mother-daughter connection doesn't come with any special favors – not in Creighton's house. But it does come with special shared moments and some shared stories.
"My mom shares stories of when she was playing and people she was playing with," said Camryn, a sophomore. "And the program hasn't changed. It's always been rock solid."
Creighton's messages, the life lessons that she passes on, haven't changed.
"You're a person more than you are a volleyball player. It's always been like that," Camryn said. "It's cool to see how it helped my mom grow. Coach has stories about past teams as well. She'll look at me and Lauren and say 'your mom was part of that.'"
What's surprising about the Wilson's unique shared moment story is that Camryn is still part of it. After making the varsity team last year and even after starting a couple of games last year, Camryn got some unexpected news. She had a broken bone in her spinal cord, an injury that occurred after years of sports activity.
Last spring, after complaining of pain in her back while throwing the javelin in track, doctors detected two fractures in her L-5 vertebra. Recovery will take six to seven months, pushing her return to late January. That means Camryn can't play in a volleyball match with Lauren in her final season as a Bear.
"That was the most frustrating thing to get over," Camryn said. "That's probably the thing I cried about the most. I'm only a sophomore and getting hurt sucks and when your sister is a senior…"
But Camryn, at the invitation of her coach, took an unexpected direction with her injury. Rather than go home after school, Camryn is at every volleyball practice and game. Besides working out on her own doing simple exercises at practice, Camryn has gathers the loose volleyballs, keeps score and does whatever her coach needs.
"If they don't need me, I do my homework," Camryn said.
It's hard not being able to play in the games, but staying away would be even harder.
"They treat me like I'm not hurt," Camryn said. "I'm a part of it. Coach and everyone is super supportive. All I can't do is play and I'm with them for everything else."
Camryn isn't knocking spike shots at the net to the floor or smacking ace serves to win a match. But because of Creighton's open door Camryn feels like she's contributing. Camryn and Beatrice Asomaning, who tore her ACL and is also sitting out this season, are the team's energy package, yelling encouragements and giving high fives.
"We call it ben-ergy, bench energy," Camryn said with a smile. "Bea and I have this mutual agreement that we are going to be the leaders of the ben-ergy. Because we can't play, what we do during games is just bring enthusiasm that's what we try to do."
So, Camryn is at every practice, sharing the passing moments with her sister. "It's so cool to be able to be with her anyways," Camryn said. Camryn can't play. But she hasn't quit. She's still got the fire.
"You look at her in the eyes and you can see she's still fighting," Creighton said.
It shouldn't surprise anyone that Camryn and Lauren are standouts in sports. It's in their genes. Besides their mom, their dad, Kurt Wilson, was a three-sport standout at Timberline High School, eventually competing in track at Washington State University in the early 1990s. Lauren's got that same drive.
"She's super competitive," Creighton said. "She wants it to do great for the team. She's definitely a team-comes-first kind of gal. She gets it. One of the coolest things about Lauren is because of the whole history with her family she gets the traditions. She gets how special it is to be part of this program. She wants to perpetuate that."
But the Wilson sisters aren't single minded achievers, focusing only on sports. Lauren has a 3.9 cumulative GPA. Camryn has a 4.0.
"I just think it's my personality," Lauren said about juggling sports and academics. "I'm competitive in the classroom too and try to do my best. I've always felt that not trying is not acceptable. Volleyball is way more fun, but school comes first."
Whether they're competing in volleyball or taking a test in class, the Wilson sisters always give it their best.
"I think my whole family is pretty competitive," Lauren said. "It's just the environment I've grown up in."