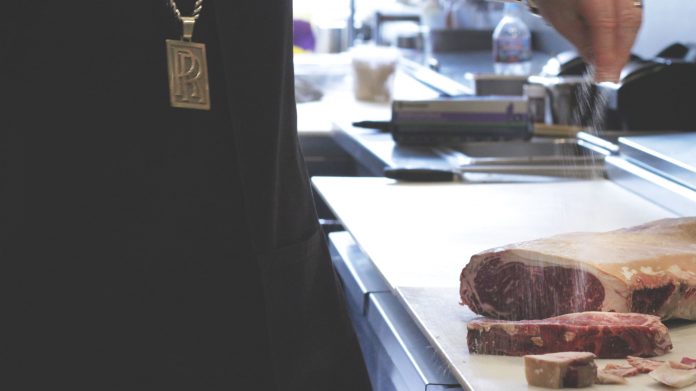 The word "scratch" does not come close to scratching the surface of Ricardo's Restaurant in Lacey. From the repurposed family heirlooms to the dry aged meat, pinpointing the many areas of "homemade" become endless.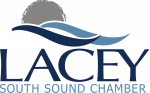 Ricardo's Restaurant, formerly located near Saint Martin's University, was originally known for their homemade pasta when they first opened their doors on October 4, 2005, now they are "the place for steak…period." With just a hop onto I-5 the experience of "fun dining," as owners Rick and Marie Nelsen call it, is encouraged with Happy Hour daily from 4:00 p.m. – 6:00 p.m. and 9:00 p.m. – closing, a rotating dinner menu updated every 1-2 months, and a large versatile room for private parties, banquets, and various sporting or community events.
The entire banquet space can host up to 200 people or create seclusion by closing inside double pane glass doors for a more cozy environment of 40 people seated or 75-80 people standing for cocktails. In addition to the banquet space, Ricardo's has expanded their seafood selection with house favorites like scallops on a Himalayan salt block.  The menu also includes more regional Washington wines and smaller craft spirits, and the restaurant will soon offer breakfast with a Bloody Mary Bar as well as a create-your-own lunch option. Tasting the many flavors of Ricardo's kitchen throughout the day is an ongoing adventure with these new options.
When strolling through the doors of Ricardo's, visit the Dry-Aging case showcasing meat through clear, bright, clean doors. Rick taught himself to dry age meats in 2009, a crafty skill not many restaurants feature on a regular basis. Aging requirements depend on the different cuts of meat. A larger, juicy ribeye can age 40-50 days, whereas a tender filet will age 28-30 days. From the rack to the table, the process in between is beautifully simplistic, containing minimal seasoning, a light pan sear with clarified butter, and a mesquite smoked wood fired grill.
From room to room, the owners of Ricardo's have thoughtfully decorated each nook and cranny of the new space, creating a personal and distinct aura to the restaurant. The bar bursts with creativity with the signature mood lighting wine rack, live edge maple salvaged from the Nelsen's property, Himalayan salt block back drop behind the bar, and of course the funky alligator couch.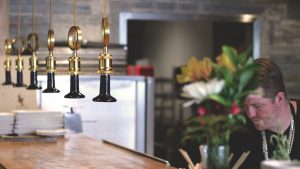 Flair is everywhere and artist Sylvia Olson has contributed to the ambiance with her artwork, sophisticated and carefully coordinated with Ricardo's color scheme. The dining room is intimate yet provides a sense of showmanship with a view to the modern, clean open kitchen. This can be tricky feature to master and Ricardo's has gracefully brought this idea to fruition with a fully closed off server's station and sound proof window between the dining room and the kitchen line.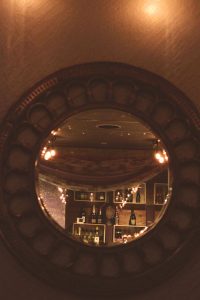 With a new restaurant and space, Ricardo's focuses on the idea of involving the guest and creating experiences together. Guests have an open door invitation to see behind the scenes and be a part of the family at Ricardo's. The new space acts as a gallery and has a sense of freedom behind every door.
Ricardo's Restaurant
676 Woodland Square Loop SE in Lacey
360-413-9995
Open 7 days a week for dinner.
For reservations at Ricardo's Restaurant, click here.