Submitted by South Puget Sound Community College
Each year, SPSCC has the honor of recognizing its newest faculty members. This year, the college is especially excited to onboard a group of world-class educators from diverse and remarkable backgrounds.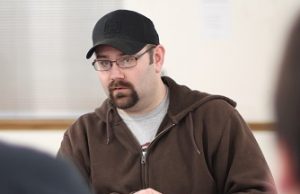 Chad Bacon
Advanced Manufacturing Technology Professor, Applied Technology
Chad Bacon joins the full-time faculty at SPSCC after more than six years at the college.
Dr. Michael Gray
Film Production and Media Communication Professor, Humanities & Communication
Michael Gray is a lifelong learner and explorer of all things.  His achievement of a bachelor, degree, two masters' degrees, and a doctoral degree is the first indicator.  Tack to the degrees his ability to quickly learn new practical skills, such as how to use a synth, and his leisurely studies in philosophy, and Michael is a well-rounded individual.  He is extremely focused in his professional career and has recently finished his third feature-length screenplay, and recently produced a directed a documentary for Forecast Public Art, Waves of Change / Oleadas de Cambio.  In his free time, Michael enjoys long walks with his dogs—and researching which new skills he wants to learn next.
Michael Gray received his Bachelor of Arts from Albright College, his Master of Fine Arts in Film from Ohio University, and his Master of Arts in Literature and Doctor of Philosophy in Literature from University of Essex.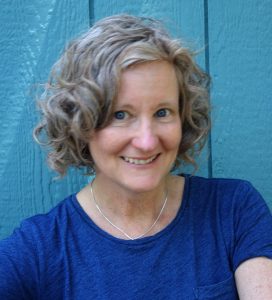 Sandra Guth
Adult Basic Education Professor, Transition Studies
Sandra Guth is passionate about helping people accomplish what they never before thought they could do, especially around literacy. In the past decade, she has taught over 100 young people with dyslexia and other learning differences to read and write, many of whom thought reading would never be for them. She loves discovering her students' gifts and abilities, and using those gifts to help students get through tough spots and overcome challenges.  Sandra also enjoys travel. One of her favorite moments was when she presented at an international education conference in Japan as the only North American ever in attendance, and she loved the deep cross-cultural perspective that gave her on her work. One of Sandra's more unique accomplishments is a 300-mile solo backpack trip on Vermont's Long Trail. Sandra also enjoys writing, gardening, spending time with her family and friends and learning anything new.
Sandra Guth received her Bachelor of Arts in Biology from Oberlin College and her Masters in Teaching from The Evergreen State College.  Sandra has worked part-time for the college since January 2016. 
Dr. Parakh Hoon
Political Science Professor, Social Science and Business
Parakh Hoon is the perfect balance of a distinguished political scholar and a compassionate human being.   While his numerous accomplishments are worth praising, like when he co-organized the two-week American Political Science Association's Africa workshop in Gaborone, Botswana, Parakh is most proud when he hears that his past students are developing a deeper understanding and appreciation of politics.  With seven degrees and five languages under his belt, Parakh is thrilled to continue his journey in the Pacific Northwest and enjoys learning about the region by attending cultural events, visiting museums, and hiking.
Parakh Hoon received his Bachelor of Arts in Politics, Economics, English, and Hindi from Saint Stephen's College, his Master of Arts in International Relations from Jawaharlal Nehru University, his Master of Arts in International and Area Studies from Brigham Young University, and his Doctor of Philosophy in Political Science from University of Florida.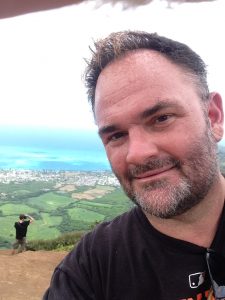 John Lehrack
Music Professor, Humanities and Communication
John Lehrack is a musician and performer to his very core.  After discovering his passion for teaching others to appreciate and understand different areas of music, John taught and conducted choirs at high schools, community colleges, and more up and down the west coast and Hawaii before joining SPSCC as part-time faculty.  Some of his top accomplishments in vocal performance include singing with the San Francisco City Summer Opera, the Solano Symphony, and the San Francisco Cabaret Opera.  In his free time, John enjoys staying active, spending time with his two dogs and cat, and composing and working on various music projects.
John Lehrack received his Bachelor of Music in Music Education from State University of New York and his Master of Arts in Music Education from University of Hawaii. John has worked part-time for the college since September 2015.
Dr. Lauren Love
Drama Professor, Humanities and Communication
Lauren Love has a passion for drama, a talent for performance, and the ability to encourage others to explore their creative potential.  These passions led her to a tremendous accomplishment: Lauren successfully built a brand new musical theatre program and arts festival at the University of Wisconsin-Baraboo/Sauk County that is entering its eighth season and attracting visitors and artists from around Wisconsin.  Lauren joins us this year in the Pacific Northwest where she will continue to go to the theatre and read plays, watch movies and cook, and spend time outside with her dog.
Lauren Love received her Bachelor of Arts in Communication and Theatre and her Master of Fine Arts in Theatre from University of Wisconsin and her Doctor of Philosophy in Theatre History, Criticism, and Theory from University of Minnesota. 
Scott McLean
Culinary Arts Professor, Social Science and Business
Scott McLean is the whole package when it comes to gastronomy, restaurant management, and culinary artistry.  He spent his early career developing his culinary skills and rising up from Chef to Executive Chef, and finally to Regional Chef Leader for Ram International with four diverse restaurant concepts across eight cities.  In that role, Scott spent thirteen years leading 29 chefs and 300 culinary team members to success.  Prior to joining SPSCC, Scott was the Executive Chef at the Marcus Whitman Hotel in Walla Walla.  In his free time, Scott enjoys getting outdoors by camping, hunting, fishing, and 4×4 off-roading whenever possible.
Scott McLean received his Associate of Culinary Arts degree from the Culinary Institute of America.
Katherine Walton-Elliott
Nursing Professor, Natural and Applied Sciences
Katherine (Kate) Walton-Elliott is a passionate provider of healthcare and healthcare education.  She connects on a deep level with her students and patients and finds it most rewarding when improved patient health can be attributed to the education her students receive.  One example is her work at the Bristol Royal Infirmary in the UK, where Kate initiated nurse training to standardize the management of septic patients with the "sepsis six", a series of treatments given within one hour to help prevent mortality and long-term hospitalization.  In her free time, she is working on building her own home, loves spending time outdoors, and writes about green transportation and electric cars for Transport Evolved.
Katherine Walton-Elliott received her Bachelor of Science in Biochemistry from University of Birmingham, her Bachelor of Science in Adult Nursing from University of the West of England, and her Masters of Science in Critical Care from Cardiff University.
Amy Warren
Office Administration Professor, Applied Technology
Amy Warren is a genuine lover of education.  Prior to joining SPSCC, Amy was tenured faculty at Pierce College where she also served on the Outcomes Assessment Team for four years.  She works closely with her students to help them move to the next level in business communications and office procedures.  In her free time, Amy cares for the animals on her farm, seasonally forages for wild berries and mushrooms, and enjoys canning and preserving fresh food.
Amy Warren received her Associate in Applied Arts in Office Education/Computer Application and her Associate of Arts in Business Education from Green River College, her Bachelor of Science in Business Management from University of Phoenix, and her Master of Education in Continuing and College Education from Western Washington University.
Amanda Ybarra-Rotelli
Sociology Professor, Social Science and Business
Amanda Ybarra-Rotelli is the kind of person with roots deep in her community who uses her talents to influence the greater good.  One example is her work at LatinoNet, in Northern California, where her social research revealed challenges in healthcare accessibility for the local Hispanic population and earned the non-profit a grant to continue its work and bring an annual health fair to the community.  In the classroom, Amanda thrives on the "ah-ha" moments her students experience when they grasp a new concept.  In her free time, Amanda enjoys traveling, nature photography, and spending time with her family.
Amanda Ybarra-Rotelli received her Bachelor of Arts in Sociology and Media Studies from The Evergreen State College and her Master of Arts in Sociology from Humboldt State University. Amanda has worked part-time for the college since January 2013.