Hal Bowes had two job requirements on game days when his two sons played youth football.
The first was that of coach – the post he actually signed up for. The second, which may have been the more difficult of the two, was referee.
However, the second position would never take place on the field, but rather in the family car following the games.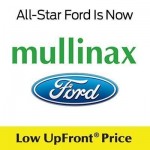 "Once a game is over you want players to be able to leave it on the field," Hal said, a grin overtaking his face as he recalled several incidents where this didn't happen between his two sons, "but on the ride home it was sometimes hard for them to do that."
That's because back when Camren, the older of the two boys by a year, was in fourth grade he played on a different football team than his then-third grade brother, Chase.
Whenever they met on the field Camren would frequently get the better of his younger, yet equally competitive, sibling.
"I got pancaked a bunch of times when we played against each other," Chase said. "It was rough. I am much happier we are on the same side now."
So is the Timberline High School offense as Camren (6-foot-3, 290 pounds) and Chase (6-0, 250), now a senior and junior, respectively, enter the new football season as two of the area's top offensive linemen and are looking to pave the way towards a 3A South Sound Conference championship this season for the Blazers.
"I think this season is going to be really special for us," said Camren, whose father serves as Timberline's offensive line coach. "Football is our number one passion. It's our family's thing. It's something all three of us have always shared. It means a lot to be able to play with my brother and have our dad coach us. Not too many people get to experience that, and since this is my last year at Timberline I want to maximize it."
Camren, who earned first-team all-Narrows League 4A last year as a center, and Chase, a guard, anchor a very experienced Timberline offensive line that also features returning starters in junior Conner Warick and seniors Kamiko Naipo and Jaelen Bush.
"We've known each other since youth football. We've played on and off together for the last 10 years. We already have that bond coming into the season," Chase said. "It makes everything so much easier out there since we play as a unit. It's like I have four brothers on the line, not just one."
Despite being so close in age, outside a season or two of youth football, last year was the first time Camren and Chase played together on the same line. Unfortunately, the experience was limited to just four games as Chase saw his sophomore campaign end prematurely due to a knee injury.
"Back in youth football we probably didn't like each other too much," Camren said with a laugh. "We're much closer now. We really haven't played that much together. As a sophomore I was on varsity and he was a freshman. We didn't have much time on the field, but at home (football) was all we talked about. Now when we play we can just look at each other and we know what the other one is going to do. Four games together (last year) wasn't enough. I've been waiting for this season to start since the moment last year ended."
That statement holds even truer for Chase, who was turned into a unwilling spectator halfway through the season.
"It was tough to see him get injured last year because he worked so hard in the offseason to get that starting spot," Hal said. "Camren enjoys football, but Chase eats and sleeps football."
For the last 10 months, Chase has dedicated himself to returning to the field at full strength. His rigorous workouts featured countless hours this summer in the Blazers' weight room with his brother by his side.
"I've been on the sidelines, waiting ever since November," Chase said. "It was hard watching your teammates perform when you can't be out there helping them. I've gone through the rehab sessions. I think I'm ready to be back out there."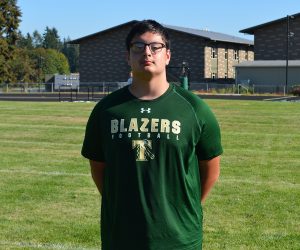 With his injured knee in the rearview mirror, Chase now turns his focus toward excelling on the field with his brother.
"I'm just going to cherish the time we have together this season," Chase said. "Next year will be completely different without him. I rely on him a lot on the field. We just want to make the most of the final year we have together."
These brothers could team up for a very successful season for the Blazers.
"Every year we go to the Tacoma Dome for the state championships. It's a tradition," Hal said. "We always sit in the endzone in the same spot every year. We stay there from the first game until the last game. This year we had a conversation and said, 'How about we watch the game from the sideline this year?'"
And that's an accomplishment that would result in a much more enjoyable car ride home.