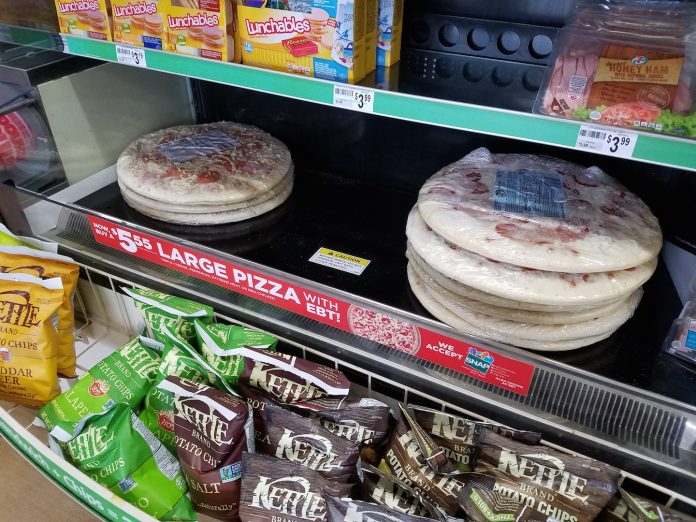 Although the 2015 Census report states homeless numbers are declining, Olympia still has close to 500 people without homes in Thurston County. Fortunately, there are many programs and people out there who want to help.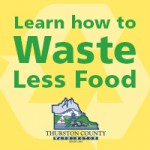 Meet Raymond Jay. He owns the Tumwater 7-11 store and wanted to do more to help the homeless people in his community. "I'm a firm believer, the more you give, the more you receive," he shares with me. He tells me that on New Year's Eve 2014 an idea came to him to grab a bunch of already prepared pizzas from his store and drive around handing them out to people in need.
Ray says he was handing out pizzas near the downtown Olympia Intercity Transit station and ran into a group of people from two outlying churches. The volunteers were serving soup and pouring coffee while doing community outreach as part of the Get Free program to bring homeless people into their church shelters and help them get past substance abuse problems.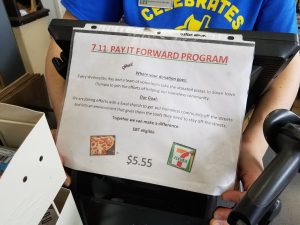 The goal of the program is to encourage people to turn their lives around and get back on their feet. Ray explains, "Even if you've got two people a month that come off the streets, that's a success story."
Ray's own success story began with a 31-year career in the US Army. After retirement, he decided to go into business for himself and purchased the Tumwater 7-11 store about two years ago. The store was underperforming, but Ray thought he could turn it around. He tells me it's because he cares about this community and does his part to stay involved.
Whether it's putting free Slurpees on the Tumwater Football discount card, setting up a scholarship program at the Boys & Girls Clubs of Thurston County, or giving out coupons at the local elementary for attendance, people know Ray and what he stands for. "I'm blessed with what I have. I'll be the first to tell you that and some people are not."
Ray's compassion motivated him to start his Pay It Forward Pizza Program at his 7-11 store. A customer purchases an uncooked pizza for just under $6. Then Ray and his employees save the receipts in an envelope. Once they have collected about ten receipts, Ray cooks the pizzas and donates his time to deliver to downtown Olympia. He says, "Sometimes they can last fifteen minutes or sometimes they last for an hour. It's always kind of random."
Customers will also often donate money and Ray sets this aside to use toward bringing bottle water to go with the pizza.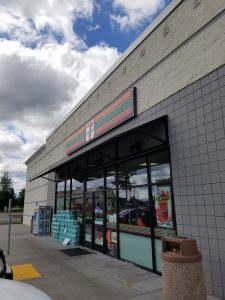 But it's not just about donating pizza. Ray likes to hear the success stories. Often he says he will run into someone who he used to give pizza to, but is now on the other side trying to help other homeless people. "It just fascinates me the stories that some of them have told me." And Ray says he is reminded how similar we all are homeless or not, that everyone has a story to tell. He doesn't think he is any better than these people, just has been dealt a different stack of cards. "I was talking to one person and I said the difference between me and you is one accident." All it sometimes takes is one thing to set you back. Lucky for Thurston County, there are people like Ray who are constantly trying to find ways to give people a leg up.
To donate to the Pay It Forward Pizza Program, visit Raymond Jay's 7-11 store at 6975 Capitol Blvd. in south Tumwater. And for more information about the Get Free homeless program, click here.