Coleen Larrett had hit a low point in her life when she lost her home and was living on friend's couch. Divorce, bankruptcy and a bout with thyroid cancer had left her with few options. She was ready to return to her hometown of Lincoln City, Oregon and move back in with her parents. Suddenly Coleen had a revelation, realizing that for a long time she had been focusing solely on the negative aspects of her life.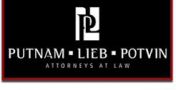 In spite of her troubles, she had worked hard to obtain her esthetician license and had a part-time business with good clients. Coleen never made the leap to working as a full-time esthetician because her lack of confidence had held her back.
"I decided that I could no longer focus on the negatives and the fear," Coleen tells me in her treatment room in downtown Olympia. "Once I focused on being a full-time esthetician, everything fell into place."
Coleen shares that she now sees "every day as an awesome opportunity."
The road to success for Coleen was paved with many ups and downs. She has worked for the State of Washington's Department of Labor and Industry and did a stint at the Little Creek Casino. Perhaps her most interesting part-time position was as the official cake baker for Governor Christine Gregoire in 2010. Governor Gregoire didn't like cake until she tasted Larrett's Raspberry Cloud Cake. Coleen baked 15 cakes a year for special events at the mansion from 2010-2012.
When a commercial real estate client told her about a place where she could live and work in downtown Olympia, Coleen decided to start believing in herself. She doubled her client base in less than one year through word of mouth and five star reviews.
A Beautiful Face & Skincare has received a coveted King 5 Best in Washington award. As the 8th Best Facial in Western Washington, Coleen is the only practitioner in Olympia to reach the top ten.
A facial at A Beautiful Face & Skincare begins with a skin evaluation. A customized mask is formulated to treat skin irregularities. Coleen uses organic herbs and clays. Redness can be calmed with licorice root and hibiscus. Aging skin may be hydrated with a mask of Indian Lilac. Most of Coleen's clients are treated with a recipe she has developed and has formulated for her in town. Coleen developed her own TriChai skincare line when she discovered that many skin care products are made up of primarily water. She uses a base of aloe vera and can claim that her products are nearly 90% organic.
Coleen is also a certified trainer in the Skin Classic. This is a direct high-frequency device that can eliminate many minor common skin irregularities. Clients have been overjoyed to see the complete removal of hyperplasia and skin tags, often with just one treatment. A Beautiful Face & Skincare is the only salon within 90 miles to provide the services of the Skin Classic.
Growing her business from a few hundred clients to over 700 was a deliberate exercise in positive thinking for Coleen. "I may spill a cup of coffee and have a bad moment, but that bad moment does not affect my whole day," she says.
To make an appointment for a Best of Washington facial or a free skincare consultation visit the hours and scheduling page at www.skincareolympia.com A Beautiful Face & Skincare is located at 409 Union Avenue SE, Olympia, WA 98501 with convenient off-street parking. Call 360-402-9129 for appointments or more information.