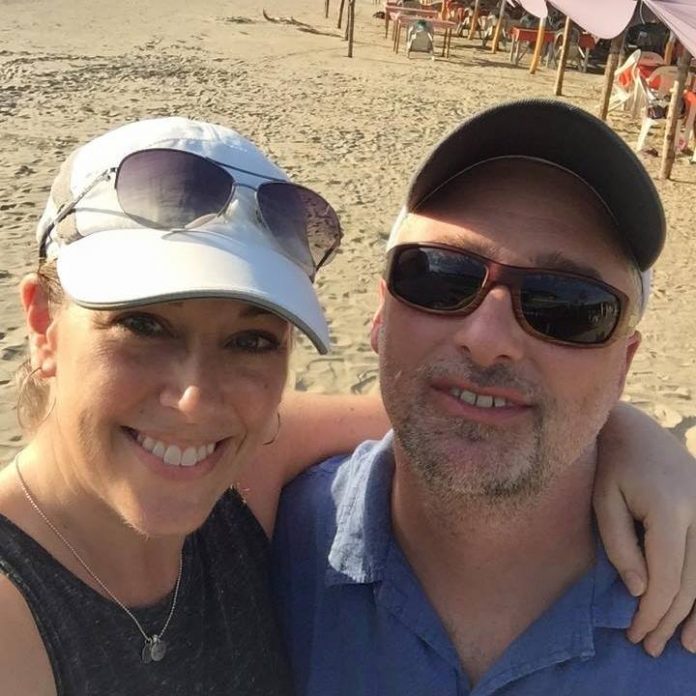 Kate Scriven's first ThurstonTalk article was about creating a leaf journal. I remember it well because I was impressed that a working mom could also be creative. At that point in my life, those two terms didn't go together. I often felt like my best creative juices went into getting a balanced meal on the table after a long day of shuttling kids.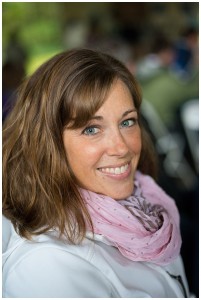 Since that September 2012 article, Kate has gone on to write hundreds (literally!) of articles about what it's like to live, work, and play in Thurston County. You may be just as likely to see her byline on a tear-jerking story about two women coming together in tragedy as you are to read an informative article about home inspections.
"Working for ThurstonTalk fits my lifestyle. Not only do I get to interact and share stories about people and businesses in my community, but I am also able to work my professional responsibilities around my priorities as a mom," says Kate. "I can work from our West Olympia office, in a coffee shop, at home or during soccer practice. That flexibility makes my life work."
For Kate, publishing local content on the same day that she also chaperone's a school field trip makes all the difference.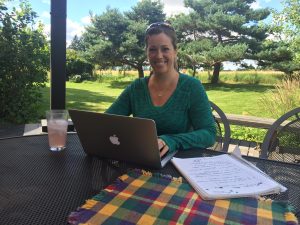 Beyond writing, as ThurstonTalk's associate editor, Kate is also responsible for interacting with business customers through creating content, managing calendar events, and helping them craft their own stories.
"Kate brings a ton of knowledge and positive energy to our team. Her smile is addictive, her mind is crazy sharp and she continues to influence the ThurstonTalk brand through publishing as well as being part of our marketing team," says founder Dan Jones.
"One of my favorite parts of my job is helping our marketing partners achieve their business goals.  I work with small businesses with only a handful of employees as well as large-scale companies in our area.  I love getting to know them as people, community members and business influencers and helping them utilize the ThurstonTalk platform to achieve their goals," she says.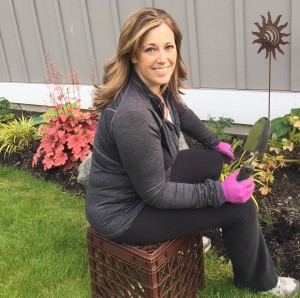 "Helping customer solve problems, share their stories and promote events brings me satisfaction because I've taken the time to know them and therefore feel invested in helping them succeed," Kate continues. "The best part?  When small, local businesses in Thurston County succeed, our whole community wins."
"When I first started as Marketing Director for The Washington Center, my predecessor made sure my first press interview would be with Kate. The three of us got together for coffee at our local Batdorf & Bronson, Kate pulled out her pen and paper, and we spoke for well over an hour. I was so nervous, but Kate's friendly attitude and professionalism immediately put me at ease. She cares about her clients, and invests time getting to know us, our stories, and how her pieces can best connect us to the communities we love," shares Michael Cordier.
Kate adds that the best thing about her career with ThurstonTalk is how proud she is to talk about the local company. "When I mention my job as an editor and writer for ThurstonTalk people respond positively," she says. "They share how their family attended an event and had a blast together due to a story we published.  They explain how their small business sees a burst of customers when a ThurstonTalk article is shared on social media.  They thank us for the overflowing events calendar keeping them abreast of the happenings around town."
"I love what I do," she says in summary. "I am helping shape the community I call home."
Every day, I am thankful that Kate Scriven is a part of the ThurstonTalk team.