From a financial perspective, many young adults are unprepared for the real world.  Young people are often offered credit cards or auto loans right out of high school, or while going to college. They have no idea about the importance of credit, and know even less about budgeting their money.
For many, this sudden availability of credit cards and big-ticket purchasing opportunities causes long-term headaches.  Brian Griffith, from Washington Auto Credit, knows firsthand what it is like to be a young person that is in financial trouble. "Basically, I overextended myself at a young age," Griffith admits, "I tried for years to simply pay it all back, but the balances kept growing. Fees turned into more fees, and then debts were bought and sold to other companies.  It was overwhelming and exhausting."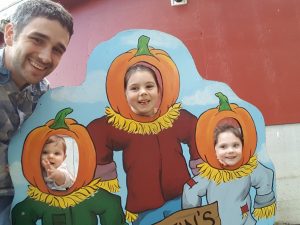 Ryan Garrison, Credit Director at Washington Auto Credit, recalls that point in Brian's life. "I first met Brian when his mother purchased a car from Washington Auto Credit.  Brian was unemployed and had a baby on the way.  He had made a series of poor choices with his credit and recently lost a car to repossession."
Griffith takes it a step further, "When I lost my job, it was catastrophic to my family.  I was already struggling at the time, and then suddenly we could not even pay our car payment.  Within a few months, we were living at my mom's house and totally broke with bad credit.  The situation felt hopeless."
"Faced with the pending birth of his first daughter, Brian knew he needed to make changes in his life, but he didn't know where to start. A couple of months later, our paths crossed again and I gave Brian a job," says Garrison.
According to Griffith, Washington Auto Credit has changed his life. "When I started here, I was able to see what we do for people in the same situation I was in. I learned that bankruptcies are not for bad people, and that many of the wives' tales about bankruptcies and credit are simply not true. I made the decision that I needed to file for a Chapter 7 bankruptcy."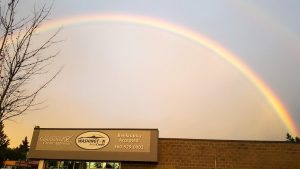 The government offers two common types of bankruptcy for individuals.  Under Chapter 7, a debtor has the ability to walk away from some or all of their debt; the process usually takes about 90 days from start to finish. To determine if they qualify for a Chapter 7, the debtors income and monthly expenses are considered. If the debtor earns too much money, they may only qualify for a Chapter 13.
A Chapter 13 allows a debtor to pay a portion of their debts over time, usually three to five years. The monthly payment is determined by the court after factoring in your monthly income and expenses.
"I helped Brian figure out his finances, taught him about the benefits of filing for bankruptcy, and showed him how to rebuild his credit after a bankruptcy. Those are all tools that he uses today with his clients," says Garrison. "Brian has done a great job of sticking to the plan in his own life. He has now purchased several vehicles since his bankruptcy, and recently bought his family's first home."
Washington Auto Credit helps people with less than perfect credit to get approved for auto loans to purchase a vehicle. They specialize in bankruptcy auto loans, and have employees, like Brian Griffith, that understand the complexities of rebuilding your credit with an auto loan from personal experience.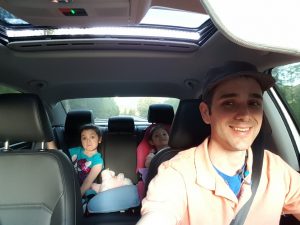 Ryan Garrison thinks that you will not be disappointed if you trust Brian Griffith with your vehicle and financing needs. "Brian is a creative problem solver that brings charisma, humor, and enthusiasm into every client interaction," says Garrison. "His clients love him so much that they most of his business is repeat customers and referrals.  His clients tend to come back to buy vehicles again and again, even after their credit has improved to the point where they could buy a car anywhere."
"We strive to be upfront, honest, and provide an exceptional experience to all of our clients. Feel free to research our reviews online, and to contact us with questions or concerns.  Then, once you are done, come see us and let's get you on the right track too," encourages Griffith.
Don't let a little bad credit stop you from buying a great vehicle; call 800-836-8884 to talk to Brian or any of the team at Washington Auto Credit to rebuild credit while driving a reliable car, truck, van, or SUV.
Sponsored