Submitted by Prime Locations, Inc. 
Prime Locations, Inc., one of Thurston County's largest commercial real estate brokerages, has launched its Prime Unique Properties Division and has named Troy Dana as division vice president. Prime Unique Properties Division has also retained Doug Mah & Associates, LLC to provide management and public affairs services for targeted properties and projects. 
The new division will focus on timber and forest lands, high amenity properties, historic and culturally significant locations, industrial and redevelopment opportunities, and mitigation and conservation areas and easements. It significantly expands Prime Locations' property management and investment capabilities beyond the office, retail, industrial and multi-family commercial properties it has traditionally served since 1988. 
"Our new capabilities will allow us to represent properties that are unique and exclusive due to a mix of regulatory and land use constrains, high community interest, or complex multi-party exchanges," says Zach Kosturos, President of Prime Locations. "We believe that there is a need for the specialized skills and experience the division will provide clients across the region."   
Troy Dana is currently the owner of Dana Commercial Real Estate. Dana has more than 25 years in timberland, highest and best use (HBU), large unimproved parcel, recreational and conservation real estate sales, consulting, and management experience. He is the former CEO of Hodges, Gilliam and Dana Real Estate, an Olympia-based firm that grew to an annual sales volume of $120 million before it was sold in 2007. An expert in conservation and the value of trees and forests to the eco-system of the Northwest, Dana is the author of the white paper "Carbon Sequestration in Working Forests."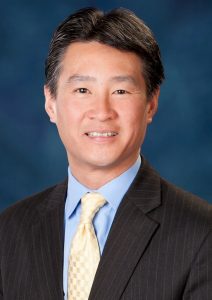 Doug Mah is owner and principal consultant with Doug Mah & Associates, LLC. Mah brings 23 years of public administration experience combined with 10 years of unique elected office insights to the division. He served for 10 years on the Olympia City Council and as the City's Mayor from 2007 to 2011 during a heightened period of public investment. Mah also enjoyed a 23-year career with the State of Washington where he held key state government positions involving research, policy analysis and strategic planning that began at the state's Office of Financial Management and concluded at the state Office of the Chief Information Officer. 
"Adding Troy Dana's vast experience to Prime Locations' use of the newest technology and innovative tools brings unlimited possibilities for our clients," says Kosturos, "Retaining Doug Mah's high level consulting work for the Prime Unique Properties Division, we are positioned to bring a whole new and different level of service and management for unique properties to the region."