It's a familiar phrase that we've all heard a million times – "a picture is worth a thousand words." Dan Brumsickle, photographer and owner of Boston Harbor Photography says, "A picture is a bonding experience between the subjects and the photographer."

I know this to be true because Dan has photographed my family for over ten years. We all look forward to getting our photos taken by Dan. He is able to draw out the best smile and capture the personality of each person in our family in a way that no one else can. I sat down with Dan, and his wife Catherine, to learn more about the history of Boston Harbor Photography and the studio, which is housed in a 100-year-old church.
Dan Brumsickle bought his first camera at a garage sale when he was 5-years-old in Centralia. He describes it as a brownie box camera that took "pretty good pictures" of scenery and car trips. Dan would take it with him as a child traveling with his family. He continued to purchase spare parts for the camera and other used equipment until he was in high school.
While dating his girlfriend (and now wife) Catherine Conzatti at Centralia High School, she presented him with a 35mm SLR Konica camera. He took a photography class and continued to enjoy photography as a hobby. He says it never really occurred to him that being a photographer was something he could pursue. His parents were educators at the local schools. Dan thought business was the way to go.
He went off to the University of Washington to pursue a degree in business and quickly discovered that accounting and economics were not as interesting to him as being behind a camera.
Catherine encouraged him to change his major and he quickly assembled a portfolio of his work and applied to the UW School of Fine Arts where Catherine was getting her degree in painting. Once accepted, Dan's grade point soared, along with his happiness, as he began creating art with a camera.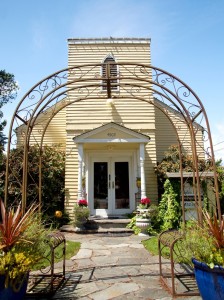 After graduation, Dan and Catherine were married in Florence, Italy. Returning to Washington, Dan and Catherine relocated to Willapa Bay and began renovating a home in Raymond. Catherine continued to paint and Dan worked for the weekly newspaper, The Willapa Harbor Herald. He worked in the darkroom developing the photography of others until he got his break. The editor of the newspaper was "a bit of a hothead," according to Dan. He fired a staff member with no back-up plan and looked at Dan. "You went to college and can construct a sentence, can't you?" Dan recalls him asking. The next day Dan was a sports writer and taking his own photos.
Dan enjoyed taking photos of the local high school athletes and soon drew the attention of a professional photographer in Centralia who offered him an apprenticeship. Here Dan trained to be a studio photographer. "Some people think if you have a good camera, it's easy to take a good photo," says Dan. "You need the right light, the right exposure and there is posing and composition." Dan discovered that he was not only talented at taking senior and family photos, he loved the work.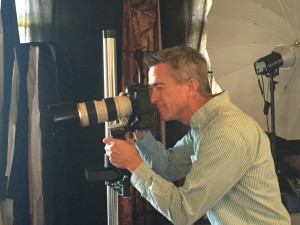 The decision to open their own studio came shortly after they saw a picture of a 100-year-old church for sale. It was the original Gull Harbor Lutheran Church on Boston Harbor Road. They went out to see it in the dark of night. Once Dan and Catherine visited the charming building, with it's vaulted ceilings and vintage look, they made an offer immediately. Fortunately, the surrounding landscape was expansive and beautiful. Dan and Catherine had been so eager to buy the building, they hadn't even seen the property in the daylight.
Twenty years later, Dan and Catherine's business, Boston Harbor Photography has become one of the most well-known photography studios in the South Sound.   Dan has been named "Wedding Photographer of the Year" for all of Washington three times by Professional Photographers of Washington.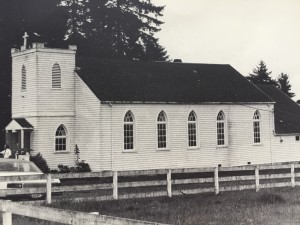 Dan and Catherine have been pleasantly surprised by how much they enjoyed the business of photography. "We use our fine art degrees by creating art that means something to each subject personally," says Catherine. Dan has taken photos of three generations of families. Several of his senior photo clients have come back to Dan for wedding pictures and then pictures of their first child.
"We look at those pictures and we feel like we are a part of these families forever," says Catherine, smiling as she looks around the studio at the family portraits that adorn the church walls.
Boston Harbor Photography is booking now for summer senior photo sessions. For more information, visit their website at www.BostonHarborPhoto.com. The studio is located at 4909 Boston Harbor Road NE in Olympia. Call 360-352-1482 for appointments.