The phrase "laughter is the best medicine' has new cachet as science once again proves the tremendous physical and mental benefits of laughter. According to the Mayo Clinic, laughing stimulates your heart, lungs, brain, and muscles through increased oxygen intake and the release of beneficial endorphins. It also raises heart rate and blood pressure to stimulate circulation and aids in muscle relaxation to minimize the effects of stress.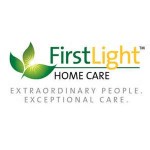 On an extended basis, laughing helps bolster the immune system, relieves pain, and improves mood. It even burns calories! In their Nutrition-wise blog, Mayo Clinic dietitians Katherine Zeratsky and Jennifer Nelson suggest readers "try laughter yoga—a fun combination of stretching, breathing and laughing exercises that can help you feel awakened, confident, creative, productive and ready to tackle anything."
Begun in 1995 by Dr. Madan Kataria of Mumbai, India, Laughter Yoga works off the premise that the body produces endorphins even if the laugh is initially forced. And within a group setting that encourages eye contact and an open willingness, every giggle is highly contagious.
Dr. Kataria went on to found India's Laughter Yoga University and stresses that "Laughter Yoga enables you to laugh even when you don't feel like laughing because it is an exercise which can be done regardless of your mood state."
In Olympia, Kate Benak has taught Laughter Yoga since 2009. She studied directly with Dr. Kataria as well as the legendary Dr. Patch Adams of the Gesundheit Institute. A licensed healthcare professional with Senior Services for South Sound, Benak presented at Laughter Yoga University's 20 year anniversary as well as the All American Laughter Conference in Portland, Oregon in 2015.
"Laughter yoga is a mindfulness based practice using fun and creative activity to reduce stress and create a sense of connection and well being," explains Benak. "We are trying to induce a no-thinking state of mind, in order to take a break from being too serious in our everyday lives, personally and professionally."
Within a typical laughter yoga class, students echo standard exercise routines. Warm-ups often include clapping and arm swings to increase energy levels, relax muscles, and release tension. This loose-body movement is paired with chanting of gibberish or laughter sounds like 'ha, ha' or 'ho, ho' to stimulate the diaphragm.
Then stretching is done in conjunction with group laughter exercises like role play, dance, and humming. Even the most self-conscious first time visitor quickly finds themselves laughing along with those around them while pantomiming handshakes, making milkshakes, talking on the phone, or brushing your teeth.
Sessions are also interspersed with meditation and breathing techniques. Benak stresses the importance of "Taking time to practice being silent after laughing so one can feel the buzz."
Such classes are growing in popularity and Benak was recently hired to work with groups within regional government offices. There she taught basic laughter yoga techniques for stress reduction and physical benefit.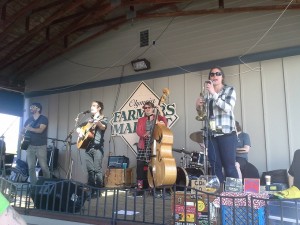 When not leading eager groups of laughers, Kate is a certified reflexologist and upright-bass player with beloved musical groups like The Pine Hearts, who opened this year's season at the Olympia Farmer's Market.
Milton Berle once said "Laughter is an instant vacation." No matter where, when, or why, try taking 20 minutes to laugh yourself healthy again. If you need help finding your smile, Kate will be glad to help.