With final exams, AP tests, and other big stakes tests on the line, turn to this article for ideas on where to study around Olympia, Lacey, Tumwater and throughout Thurston County.  You may even find a new space that amps up your retention.
Lacey
Across the street from Saint Martin's University and Pope John Paul II High School is Cutter's Point. Plenty of comfortable seating and outlets for longer session with a laptop make this a favorite for professionals and students alike. If you have a preference on where you sit try to make it before 11:00 a.m.
Also in the area, just a short drive or medium walk from South Puget Sound Community College Lacey campus is Olympic Crest Coffee Roasters. Across from Koibito on Pacific Avenue, this business is focused on making you a loyal customer with reduced price food on Tuesdays and punch cards worth double on Mondays.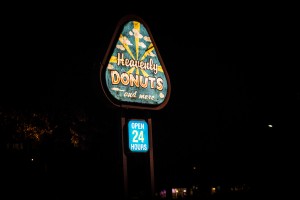 Do you stay up late and need a relaxed place to finish your work? I suggest Shari's, especially off of Martin and College. It's my personal spot for late night writing. They have multiple booths with outlets, plenty of coffee and are used to the occasional guest staying late into the morning.
Feeling adventurous? Have a sweet tooth at 2:20am? Heavenly Donuts on Sleater Kinney is open 24 hours. You could be the first to study late night in the establishment. At least that's what they told me I would be doing if I sat down with my laptop for a few hours.
Tumwater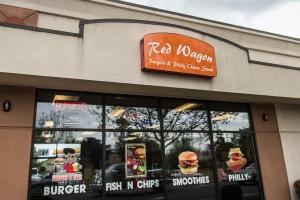 Sick of all the coffee? Done with classes at Tumwater High School? Want to sit outside with a good book and a delicious burger? Try Red Wagon Burgers and Philly Cheese Steak on Tumwater and Capital. With large helpings and an open atmosphere you could enjoy a long read while nibbling on a snack.
North Thurston County
For those in and around River Ridge High School there is a great little café tucked away behind the Chevron at Martin and Meridian called Masaala Chai Café. This restaurant was so hidden that the owners ended up combining the business with their salon next door. You'll actually need to enter the salon to get over to the Café. It is worth the hunt though, with a relaxed and low-key feel.
Downtown Olympia
Batdorf and Bronson's downtown Olympia coffeeshop has ample seating and divine drinks that can keep you caffeinated throughout your study session.  Larger tables also accommodate groups working together to complete a project.
If you want to huddle up over your textbook, check out the seating space inside Drip Espresso Bar.  Order at the counter and then slide into a seat to get your focused studying done.
For those who crave something a little more hip stop by Caffe Vita downtown on the corner of 4th and Washington. Even if it's only to grab a coffee, a quick bite and a few minutes reading, you'll feel cooler on your way out than you did on your way in.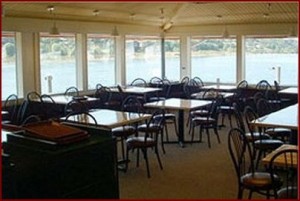 For something completely different, go to Bayview Thriftway. Grab a bite at the deli then head upstairs for seating and a view of the bay. This spot is small so expect a possible wait time before getting to sit near a window.
No matter where you end up try to keep this one tip in mind; tip well! If you treat the staff nicely and show you appreciate the environment you are getting to use with a few extra dollars, your time can go very smoothly especially if you become a regular.