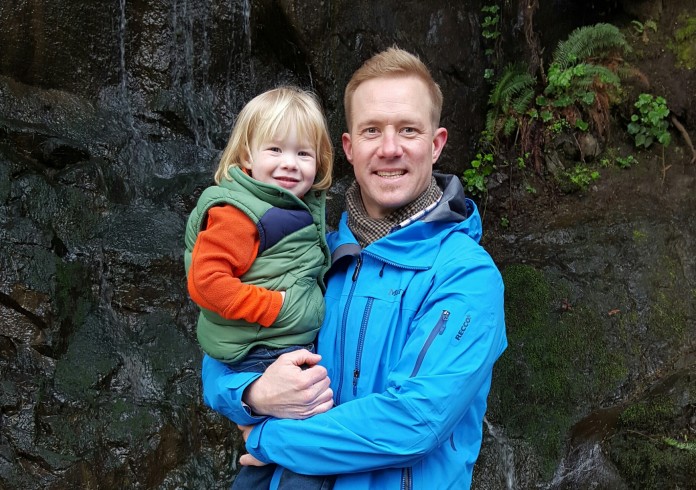 Submitted by Chris Johns for On Q Financial
You've finally decided to "go for it" and buy a home. Great! Now what? It might be tempting to talk to your brother, mother, best friend, or coworker about it.
It's easy to let excitement run the show from here on in and immediately start scanning
the various home listings and new home subdivision sites to find that "perfect place".  However, perfect comes with a price tag. How much home can you afford? Now we're getting to the real process.
Here's the first sound advice I can give you: Ask others about their experience with the home buying process. You'll probably get a few different stories. Think of it like this—every person and every property is different. Your experience with the home buying process is personal and it should be custom fit for you. However, one theme you may hear in every story is the importance of following the steps given by your lender.
The following checklist is a great resource to use when heading into home ownership.
Keys to Home Ownership:
Choose a knowledgeable lender like On Q Financial
Know your credit rating
Live with a balanced debt-to-income ratio
Get a pre-approval
Understand your loan options
Assess a comfortable monthly payment
Work with a reputable REALTOR®
Communicate and provide timely delivery of documents
Follow Do's and Don'ts to maintain credit rating during escrow period
Close on the house and get your keys!
I am a Mortgage Consultant at On Q Financial, Inc. I chose to be here because there are advantages in working with a mortgage banker. Not only do we find the right loan product at the most competitive rate, we then pass those benefits to our borrowers. In working with a direct lender like On Q Financial, we provide a more streamlined loan process which can help to expedite the lifecycle of the home buying process, from the start of the purchase contract to the close of escrow.
Loans come in many types and sizes with specific requirements that a home buyer must meet to qualify. The first of many criteria rests on your credit score.
Many people confuse how credit scores are tabulated. The credit rating used in the home loan process is different than, say, the process used to purchase a car.
Before a lender, any lender, can assess whether you can qualify for a home purchase, your credit will need to be run—known as a tri-merge report. The tri-merge compiles information from three credit bureaus: Experian, Equifax, and TransUnion. The summarization of the information is what is used to create your FICO score. The FICO score is just one of the ways that helps a mortgage lender determine what loan program is right for you.
I will go into more detail about the "Keys to Home Ownership" in the next few blogs as this is the first in a three-part series dedicated to creating a successful plan towards home ownership. Look for information on how to understand your FICO score and what to do to improve it, next.
For more information or to contact Chris Johns at On Q Financial online or call 360-347-8000.