"When the kids found out they just exploded," said Stacey Nelson, a physical education teacher at the school and the archery team's coach. "It actually just wasn't the kids though. The parents were crying tears of joy. They were just so happy to see all the hard work these kids put into it finally pay off."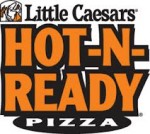 Two dozen students from Griffin School's archery program will compete at the National Archery in the Schools Program's (NASP) national tournament May 12-14 in Louisville, Kentucky.
Last year, a total of 12,045 archers from 763 schools and 42 states participated in the three-day national tournament which features both a bullseye competition and International Bowhunting Organization 3D challenge.
"It's going to be amazing. I've gone to nationals the last two years with three or four individuals," said Paul Whitney, a volunteer parent coach. "This will be the first year we take a full team."
Griffin's program, which has 42 students between fourth and eighth grade, received a first place finish from its elementary school team and a second place standing from its middle school squad during the state competition last month in Ellensburg.
Eighth grader Serenity Looney placed first in state among 449 competitors in the overall girls division, posting a score of 287 out of a possible 300.
Additional top performers from Griffin at the state tournament included Annie Buelt (third, eighth grade girls), Madison Moffett (third, sixth grade girls), Jonas Brown (third, fifth grade boys), River Rollman (eighth, sixth grade boys), Kyley Guy (second, fourth grade girls) and Ellara Alongi (third, fifth grade girls).
The strong showing comes just three years after the school started the program.
"For a long time I've been wanting to start an archery program. I talked to Principal Greg Woods one morning and he said that Stacey Nelson had just approached him about also starting an archery program," Whitney said. "So, we got together."
Whitney had the information about the NASP and Nelson was eager to add the activity as part of her P.E. curriculum. The program quickly took shape.
"When I came into this district I had heard there was this family in town and the dad was really into archery. I thought, 'Finally,'" Nelson said. "It takes a bit to get an archery program going. With one person it's hard, but when you get two together, with one being from the parent's side, it helps."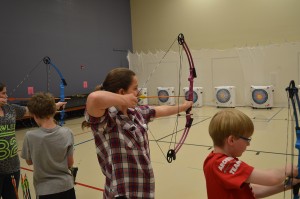 Once archery was infused into the school's physical education program, students were given the activity as an option.
"Our P.E. program is broken down into two units. The kids get to choose from two different P.E. teachers here. We have the traditional sports guy and the kids who love that go there," Nelson said. "I do more of the alternative sports and they can choose something they otherwise wouldn't get exposed to."
According to both Nelson and Whitney, however, very few students who initially select the program ever discontinue it the following year.
"We've got kids on this team that never would go out for archery. They are introduced to it through Stacey's P.E. class and they take it from there," Whitney said. "Archery teaches focus and concentration. I would love to see more schools adopt a program."
"It really takes a teacher like Stacey to say we want a program like this. It needs to start at that level. I think people think it's overwhelming. Once they realize it's just a P.E. activity like baseball or soccer, it becomes real easy to get started."
And hard to stop.
"You can see the excitement in these kids. This helps boost their confidence and self-esteem. It's a really great activity," Nelson said. "We have this mixture of your traditional athletes and these kids who have never done a sport before. You get them together and they have that bond now."
Added Whitney, "It's just really neat to see kids go from thinking they can't do this to where it clicks for them and it all falls together."