Even if you can't visit a major theme park, a themed vacation can fit any timeframe or budget. Here in the Pacific Northwest, who needs Mickey Mouse when we've got his hairy cousin Sasquatch?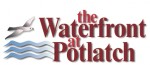 According to the local Bigfoot Field Researchers Organization (BFRO), Washington State has the highest number of sightings in the country. With almost 200 more listings than California's second place status, BFRO breaks down interactions by county, making it easy to plan your expedition.
Across our region, the list of sightings goes back more than 40 years, though the lore is extensive, global, and timeless. Local researcher and founder of the annual Sasquatch Summit Johnny Manson explains that one hotspot is "Highway 109 between Hoquiam and Ocean Shores has the highest reports of Sasquatch sightings in the state. I moved right off of Hwy 109 in the woods to do research. Around here, there are many people living in remote areas that habituate with them. They have a house in the woods that just happen to have Sasquatch nearby."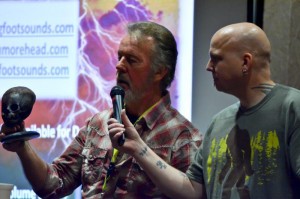 Manson is a member of the Olympic Project, "an association of dedicated researchers, investigators, biologists and trackers committed to documenting the existence of Sasquatch through science and education." As with many of their group, his passion began with a first-hand experience.
He explains: "Typically, Sasquatch researchers become researchers because they have a sighting or experience. When you see one in person, up close, it changes you. Everything you thought was not real becomes real." His family had their first encounter when he was a child, and on a trip in 2013 he had another exciting interaction.
"We were on a ridgeline in the middle of nowhere on top of a mountain. We had crazy activity that night; I didn't sleep at all because I was scared to be honest with you. So all night I heard this little girl. At one point during the night, I thought the young girl Sasquatch was at the foot of my cot and as I was nodding off, she said something that jogged me out of my slumber," recounts Manson.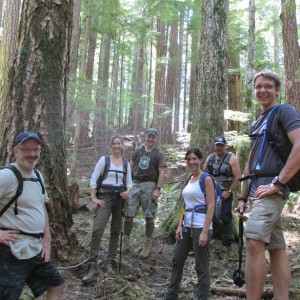 "We didn't know we had recorded anything until we got back and reviewed the audio," he continues.  "It sounds like she says 'nipkeeya.' Months later, a friend was looking up old Salish words and found NipKeeya to mean 'brought a friend' or 'to bring a friend.' My interpretation is that she saw my research partner, who had been at that location many times, and saw me and said 'oh look, he brought a friend.'"
Trackers hoping to follow in Sasquatch's legendary footprints have several options around the region. BFRO offers regional expeditions throughout the year as does the Olympic Project. There is also a program for youth enthusiasts called Olympic Juniors which works with local families or interested Scouting groups.
In the last few years, there have been documented Mason County sightings around Shelton and especially around Lake Cushman. These often occur in the woods or coastal areas, and can be accompanied by vocalizations, footprints, and ecological damage.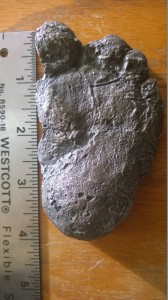 The best way to plan a trip is to follow recent sightings reports online, or updates posted to the Facebook pages for the Olympic Project or BFRO.
Many of the available guided opportunities can also teach track casting or evidence collection. If your hunt proves successful, make sure to report sightings to be tallied with current research. Download a free Official Bigfoot Field Researchers Organization app for your mobile device for up-to-the-minute reports, data sharing, and maps.
The Washington Post reports that more than 20% of Americans believe Bigfoot is real. Why not plan an expedition to not only visit our shy neighbors but explore this region's gorgeous great outdoors?