Submitted by Sarah Lane for FirstLight HomeCare – South Sound
It is the question most often asked of me by potential clients: What makes FirstLight caregivers better than other home care agencies?
The answer is both simple and challenging.
Since my husband, Greg, and I opened FirstLight HomeCare here in Olympia, our hometown, our objective from the beginning has been simple – hire only the very best caregivers to care for our clients.  We understand the challenges families face when searching for care for their loved ones.  We know, for your peace of mind, it's essential to find a care partner you trust with your loved one's health, safety and security.
However, delivering on that promise to our clients and their families, day-in and day-out, can be challenging.  There are hundreds of state-licensed Certified Nursing Assistants (CNAs) and Home Care Aides (HCAs) in the South Sound area, and we receive dozens of applications from licensed caregivers each and every month who want to work for us.  On average though, we hire just five percent of those who apply – only one out of every 20 caregivers.
So how do we sort through all of those applicants to find the special kind of people it takes to be caregivers at FirstLight HomeCare? In addition to a detailed personal interview and thorough reference check, our uniquely comprehensive vetting process also includes:
Character Screening. Every potential caregiver we interview must complete the CARE (Caregiver Aptitude Readiness Evaluation) Assessment, an exclusive multifaceted online tool that evaluates candidates against the qualities found in high-performing in-home caregivers. Compassionate, considerate, reliable, sincere and attentive — these are just some the personal qualities we require in every FirstLight care professional that are identified through the CARE Assessment.
Drug Testing. While every home care company will claim they conduct drug tests, we've learned from our caregivers that many actually don't.  At FirstLight HomeCare, we conduct a drug test at every applicant interview.  Any hint of drug use disqualifies the applicant on the spot, no exceptions.
Fingerprint Background Check. We don't think the simple local background check conducted by most home care companies is enough to ensure our clients will be protected. At FirstLight HomeCare, we require a fingerprint background check from all applicants because it's the only way to confirm through a nationwide database review that there has been no unlawful activity in their history.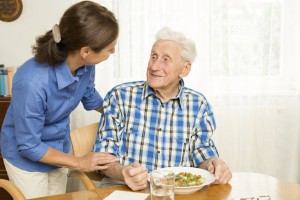 Identifying the qualities that make exceptional caregivers and never compromising on these standards of conduct are both crucial to us finding expert caregivers whose passion and greatest concern is the health and well-being of the person for whom they are caring.
But there is one additional test I think is critical to finding only the best caregivers for our clients.
Before I invite a caregiver to join us at FirstLight, I ask myself one final question: Would I trust this person to care for my mother or father? My answer must be "Yes" or they don't get hired.
At FirstLight HomeCare, our extraordinary caregivers are the most significant members of our team because they are the people we entrust with the care of our clients.
We are proud of our reputation for having the best caregivers in the industry, and our caregivers are a big reason we are the only home care agency in Thurston County to receive the Best of Home Care "Provider of Choice" Award in both 2015 and 2016.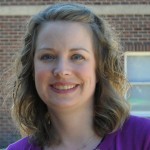 Sarah Lane is a certified Home Care Aide and owner of FirstLight HomeCare — South Sound.  To learn more about home care, respite care, dementia care, or any of the non-medical home care services offered by FirstLight HomeCare, give Sarah a call at 360-489-1621 or go to www.southsound.firstlighthomecare.com.